1908
Memories of Half a Century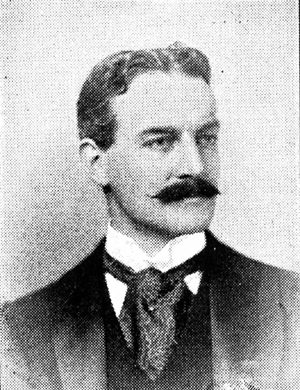 Rudolph Chambers Lehmann (1856-1929) was the son of Frederick (1826-1891) and Nina Lehmann (née Chambers 1830-1902), the long and close friends of Wilkie Collins. His Memories of Half a Century (London 1908) contains a lot of anecdotes and information about Wilkie Collins together with a total of 22 letters from Collins to W H Wills, Nina and Fred, five of which are only known through this source (To Wills 15 August 1859, 14 September 1862, 31 December 1862; To Fred Lehmann 2 January 1874; to Nina Lehmann 28 February 1880). The extracts from Memories reproduced here contain every mention in the book relating to Wilkie Collins and all the letters as Lehmann printed them, with the typography and punctuation of the time and all minor errors or omissions he made. Scholarly and annotated versions of all the letters are in The Public Face of Wilkie Collins (London 2005). One (to Nina Lehmann 9 December 1866) can be seen elsewhere on this website in manuscript. There are occasional comments in brackets and asterisked footnotes which are all from the original, though the latter are moved to more convenient locations in the text.

This extract is one of the longest of the recollections running to more than 15,000 words. It covers Humour, Hard work and courage; the boxer Tom Sayers; Kindness; Physical appearance; How he spoke French; Pronunciation of English words; Letters to Wills; Letters to Fred and Nina including two poems; View of American Civil War; Cordiality between Collins and the Lehmanns; Opinion on education; Latin verse translation; Bet with Dickens and others; Charles Collins's wedding; Working at Woodlands; Bulwer Lytton on The Woman in White; Mentions by Anne Procter; Anecdote involving Chorley.
---
CHAPTER I – Introduction to the Lehmann family with mentions of Wilkie Collins (pp2-4)
As I write I can summon a long procession of the departed. At its head marches Charles Dickens, and after him come Wilkie Collins, Lord Lytton, Lord Houghton, Barry Cornwall, Charles Reade, G. H. Lewes, George Eliot, John Forster, Sir Edwin Landseer, Sir John Millais, Sir Arthur Sullivan, Robert Browning, Sir Alexander Cockburn the Lord Chief-Justice, James Payn, Sir George Grove, and many another. Nor must I forget my grandfather, Robert Chambers, clarum et venerabile nomen not only to his descendants but to all who value great powers of intellect and a noble devotion to good causes. Of nearly all these I hope to have something to relate in the course of these chapters. A few words by way of preface I must say about my father and mother. My mother was the eldest of the eight daughters of Robert Chambers. Born in Edinburgh in 1830, she was married there in 1853 to my father, he being her senior by four years. My grandfather on the paternal side was a distinguished portrait-painter living in Hamburg, and my father, the youngest of five sons, had left his home at a very early age, and had come to England to fit himself for a mercantile career. Later on he established himself in Leith, and it was while living here that he was introduced to the Chambers family.
My father was a man of great force of character, unbounded energy, and tireless industry. Immersed though he was in the daily struggle of his business, he never allowed it to dull his interest in art, music, and literature. He was the son and the brother of distinguished painters, and was himself an excellent performer on the violin. My mother, as the daughter of Robert Chambers, had lived from her earliest days in a literary atmosphere. She had known and conversed with great men, her own father not least among them. Moreover, like her mother and her sisters, she was musical to the finger-tips. Her playing of the piano was a revelation of the divine capacities of that difficult and much-abused instrument. She had a touch (alas that I should have to think of it as the touch of a vanished. hand!) from which the notes seemed to flow in streams of liquid jewels. Her ear was faultless, and not less so was the instinctive sympathy with which she gave life and symmetry and charm to any piece that she played. Tenderness or rapture, yearning or passion—all the emotions that the musician strives to express were within the range of those frail but wonder-working fingers moving over the keyboard with a quickness, a precision, and an ease that would have been astonishing had the movements not seemed so perfectly natural and inevitable. The praise may seem high, but there are many still living who can testify to its simple truth.
Thus it came about that my father and mother after they were married were able to secure many friendships in the great world of art and music and literature. It had been my father's intention to put together for the pleasure of his family and his intimate friends his reminiscences. He began the task in 1884, but illness came upon him before he could carry it very far….
Wilkie Collins, too, was one of our closest friends, but in my father's MS. there is no mention of their long association. Fortunately I have many of Wilkie's letters, and of these I shall be able to give a selection. They will show better than any other record the kind and manly nature of our dear old friend: his humour, his power of work, and his courage in battling against pain and illness.
CHAPTERS II, III, IV, V are devoted mainly to Wilkie Collins with many stories together with letters including three rare examples of poetry (pp 28-76).
I must now pass on, reluctantly enough, from these intimate family reminiscences, and next in order I call up from the past the figure of our dear old Wilkie Collins, the kindest and best friend that boy or man ever had. Wilkie—we never called him by any more formal name, even when we were little fellows—had known my mother before her marriage, and to us boys and to our sister he soon grew to be what he ever afterwards remained: not merely the grown-up and respected friend of our parents, but our own true companion and close associate. He took our young imaginations captive with stories of Tom Sayers, with whom he had often conversed, whose face-destroying hand he had shaken, whose awful arm he had felt. "He hadn't any muscle to speak of in his forearm," said Wilkie, "and there wasn't any show of biceps; but when I remarked on that, he asked me to observe his triceps and the muscle under his shoulder, and then I understood how he did it." This story was told to us some time before Wilkie set out to denounce athletes and athleticism in "Man and Wife"—of which, by the way, he wrote a considerable part in our home near Highgate. The book is dedicated to my father and mother; and though, as budding cricketers and football-players and runners, we felt ourselves wounded in our tenderest places by its severity towards athletes, we were generous, and forgave the erring author for the sake of the unvarying friend. Not very many years after, so great is the force of kindness and inconsistency, he congratulated me on having rowed in an eight-oar on the Cam and made some bumps!
I can see him now as I used to see him in those early, unforgotten days: a neat figure of a cheerful plumpness, very small feet and hands, a full brown beard, a high and rounded forehead, a small nose not naturally intended to support a pair of large spectacles behind which his eyes shone with humour and friendship; not by any means the sort of man imagination would have pictured as the creator of Count Fosco and the inventor of the terrors of "Armadale" and the absorbing mystery of "The Moonstone." Yet he was, in fact, a very hard and determined worker. In one of his letters to my mother he describes how he finished the writing of "The Guilty River": "You know well what a fool I am—or shall I put it mildly and say how 'indiscreet'? For the last week, while I was finishing the story, I worked for twelve hours a day, and galloped along without feeling it, like the old post-horses, while I was hot. Do you remember how the forelegs of those post-horses quivered and how their heads drooped when they came to the journey's end?" It must be remembered that for many years he had to struggle against attacks of rheumatism, and later on of gout in the eyes; but neither the acuteness of his pain nor the remedies he was forced to take in order to abate it could quench that indomitable spirit or freeze the genial current of his soul. His conversation was easy and delightful both in English and in French. "I don't care a fig for the accent," he used to say, and he certainly spoke truly. "The French are a polite people, and they don't trouble to think about accent if they understand you. They understand me." Two peculiarities in his English I can remember: he always pronounced the words "really" and "real" as if they had been spelt "raily" and "rail," and he gave to the word "obliged" its old-fashioned sound of "obleeged."
I have said that Wilkie Collins knew my mother before she was married. The earliest specimen of his handwriting that I possess is a piece of verse addressed by him to her. It seems to have accompanied a gift of toffy sent in return for a similar gift from her. Here it is
"Miss Chambers has sent me a very sharp letter,
With a gift of some Toffy (I never sucked better!).
'Tis plain, from her note, she would have me infer
That I should have first sent the Toffy to her.
I will only observe on the present occasion
(Thinking first gifts of sweets so much sugar'd temptation),
That, in tempting of all kinds, I still must believe
The men act like Adam, the women like Eve.
From mere mortal frailties I don't stand exempted,
So I waited, like Adam, by Eve to be tempted;
But, more fitted than he with 'The Woman' to grapple,
I return her (in Toffy) my bite of 'the Apple.'
"W. W. C.
"March 27/52.
Wilkie Collins's novels left him no time for sporting with the lighter muse; but it is plain from these playful and polished lines that he might, had he cared for the task, have set up as a frivolous rival to Mr. Locker or Mr. Austin Dobson in the writing of vers de société
CHAPTER III.
It was through Mr. and Mrs. W. H. Wills that my mother came to know Wilkie Collins, the Dickens family, and others who were at that time distinguished in London literary circles. Mrs. Wills was, as I have said, the sister of Robert Chambers, and her husband thus became to us, as to our parents, "Uncle Harry"—the most popular uncle certainly that even a boyish imagination could have conceived. His close association with Charles Dickens, first in the Daily News, afterwards in Household Words from 1850 to 1859, and finally in All the Year Round, is a matter of literary history. The original agreement for the publication of Household Words is now in the possession of my aunt, Lady Priestley. It was made between Charles Dickens, William Bradbury, F. M Evans, W. H. Wills, and John Forster; assigns to each of them a certain fractional share in the profits of the venture; and appoints Dickens to be editor and Wills to be "sub-editor" of the publication. In more modern parlance he would, I think, be styled assistant-editor. What is certain is that a very great part of the most laborious work of the editorial office was done by my uncle, for Charles Dickens was very busily occupied with his novel-writing and his public readings, and was necessarily compelled to leave a great deal to his assistant. It is equally true, however, that Dickens was no roi fainéant; indeed, it was not in his nature to be that. He kept all the literary threads of Household Words well in his hands. His correspondence with my uncle, which is now in Lady Priestley's hands, shows with what a high sense of responsibility and what anxious care he discharged his editorial duties. No promising manuscript escaped him; he took infinite trouble to arrange the chief features of each issue so that the public interest might be maintained. Article after article he wrote himself; others he collaborated in, and throughout the periodical his guiding mind made itself manifest. These letters form a profoundly interesting record of a long association in literature and friendship.
Amongst the contributors to Household Words, and afterwards to All the Year Round was Wilkie Collins. His first great novel, "The Woman in White," appeared in the pages of the latter publication, and the following note* written to my uncle, shows where and under what circumstances he hit upon the admirable title
* This letter, as well as the two following ones, have been lent to me by Lady Priestley.
"CHURCH HILL COTTAGE, BROADSTAIRS,
"Aug. 15th, 1859.
"MY DEAR WILLS,—I send enclosed (and registered—for I should go distracted if it was lost) my first number. Please let me have duplicate proofs as soon as possible, for I want to see something in connection with the story which is not a mass of confusion. It is an awfully long number—between 8 and 9 pages; but I must stagger the public into attention, if possible, at the outset. They shan't drop a number when I begin, if I can help it.
I have hit on a new title, in the course of a night-walk to the North Foreland, which seems to me weird and striking
THE WOMAN IN WHITE.
"My love to Dickens. How does he do? When will he write? Have you a house to let? I am at mortal enmity with my London landlord, and am resolved to leave him. Where I am to go next 'God, He knows.' Ta-ta.
"W. C."
It must be admitted that the North Foreland sent a happy inspiration.
The next letter gives an amusing insight into the methods of a story-writer, and the trials that come upon him in the course of his task. Wilkie Collins at the time was writing "No Name" for All the Year Round:
"THE FORT HOUSE, BROADSTAIRS,
"September 14th, 1862.
"MY DEAR WILLS,—Do you, or does Mrs. Wills, or does any kindly Scot to whom you can at once apply without trouble, know anything of the neighbourhood of Dumfries? My story will take me there next week. I am a total stranger to the locality, and I have no time to go and look for myself.
"I don't want any elaborate description. I only want answers to these questions
"Is the neighbourhood of Dumfries—say for five miles round—hilly or flat? Barren and healthy, or cultivated and fairly stocked with trees? Is it pretty scenery or not? Is it like any neighbourhood of any English town? Is it sprinkled with villages? Or is it lonely? Are there any pretty cottages on the banks of the Nith in which I could put a married couple, anxious to escape observation, in their honeymoon? If so, what is the name of any village which could be near the said cottage? If the Nith won't do, the cottage can be put anywhere—north, south, east, or west—as long as it is a few miles from Dumfries. Am I right in supposing Dumfries to be a thriving manufacturing town? And if so, what does it manufacture? Lastly, is there any mortal book which you could send me by book-post, and from which I could crib the local knowledge which I want?
"Meditate, I beseech you, on these questions—and forgive 'No Name' for worrying you as well as me.
"If the worst comes to the worst, I must write from pure imagination; and won't the letters come pouring in then to correct my mistakes! There is nothing the British reader enjoys so much as catching his author in the wrong.
"Where is Dickens? Will he be at Gadshill this week, and at the office on Wednesday? If this is so, I will send him up my second volume to read. I hear gladly from Beard, who has been staying here, that Georgina is better.
"I have been taking a holiday, and am hard at work again. If you see Reade, tell him to be of good cheer. I shan't have done before the end of the year—perhaps not before the end of January. They seem to like the story, and be d——d to them. The women write me letters begging for more each week. I wish they may get it!
"Will you come here and tell me about Dumfries? One of my servants was kicked out yesterday, and the other is going to-morrow; but if you don't mind waiting on yourself, I'll black your boots.—Ever yours, W. C."
The average novel-reader will learn from this letter one or two things that must surprise him. In the first place, the author, instead of being, as is commonly supposed, the planner and controller of the destinies of his story, is himself its unwilling but helpless slave. Wilkie Collins obviously did not desire to take his honeymoon couple to Dumfries. The place was a sealed book to him. He knew nothing of its manufactures (tweeds and hosiery, by the way), its scenery or its surroundings; nothing except that it stood on the river Nith. In spite of this complete ignorance of the locality, he was forced by characters and circumstances over which he had manifestly no control to take his masters to Dumfries, and not only to take them there, but to pretend that he had known the place from his cradle. In this pathetic extremity he applied to Mr. Wills, who, it may be believed, managed to give him a good deliverance. A reference to the novel, however, shows that even if Mr. Wills supplied the various details asked for, Wilkie Collins made but little use of them. In the first chapter of the fifth "scene" of "No Name," Noel and Magdalen Vanstone are found spending their honeymoon at "Baliol Cottage, Dumfries." To be strictly accurate, I should say that Noel is living there, for Magdalen has just left him. The only description given of the neighbourhood is contained in the following passage: "The prospect from the window overlooked the course of the Nith at a bend of the river a few miles above Dumfries. Here and there through wintry gaps in the wooded bank broad tracts of the level cultivated valley met the eye. Boats passed on the river, and carts plodded along the high-road on their way to Dumfries. The view, noted in Scotland for its bright and peaceful charm, was presented at the best which its wintry aspect could assume."
Finally, it may be noted in Wilkie's letter that he seemed to look upon the public who devoured his book and called for more rather with anger than with affection. They were his hard taskmasters, with their confounded liking for his story, and it was they who were driving him along this thorny and untrodden road to Dumfries. It was a humorous inversion of sentiment, and I am sure it did not last long, for no writer had at the bottom of his heart a more genuine regard for those, who read his books, and whose servant, in a sense, he was proud to be, than Wilkie Collins.
In any case, whatever may have been Wilkie's troubles while his story was still on the stocks, he must have felt many a thrill of pleasure when "No Name" appeared in book-form. Here is his account of its reception:
"12, HARLEY STREET, W.,
Decr. 31st, 1862.
"MY DEAR WILLS,—I have this day sent you (to Regent's Park Terrace) a copy of 'No Name.' We published to-day—an edition of four thousand copies. At five this afternoon only four hundred were left. This is a good rattling sale to begin with.
"I heard at the office to-day that you had kindly put everything in proper train with Mr. Bernard, and that nothing was wanted but the last act. Perhaps the end of the story staggers my worthy collaborator? Or perhaps the festivities of the season are a little in his way? I have promised Emden at the Olympic a first look at the Drama as soon as it is done. The sage Low recommends our sending a copy to the British Museum, as a solemn act of publication. What do you think?
"My liver still torments me, and the fiend rheumatism gnaws at my right knee.—Ever yours,
"WILKIE COLLINS.
"P.S.—I had just hobbled out, unluckily, when you called."
The next letter is to my father (my mother and the family being then en pension in Shanklin), and shows Wilkie in a new light as an intending yachtsman
"12, HARLEY STREET, W.,
"August 6th, 1860.
"MY DEAR LEHMANN,—Delighted to hear you are coming! The only hitch in the programme is that I can't go to Shanklin this week—as I am already engaged to Gadshill. But you will give me another chance?—and we will discuss the question of time on Thursday. The autumn is 'all before us when to choose, and Providence our guide' (Milton). I suppose you don't feel inclined to take a cruise off the west coast of Ireland on the 15th of September? I and two other British tars propose to plough the main for a fortnight or so, on that occasion, in a Welsh boat of our own hiring.—Ever yours,
"W. C."
In the summer of 1862 my father had to go to America on business. The civil war was then raging, and the cause of the North seemed to many Englishmen to be a hopeless one. My father never wavered in his strong sympathy for the Northern side, and his conviction that it must ultimately prove triumphant. Most of his friends, however, held a contrary opinion, Wilkie Collins and Charles Dickens amongst them. Both these distinguished men at a later period came to know Americans well, and to like the people, as all who know them well must like them. In the early sixties, however, they shared the beliefs then prevalent amongst a large section of Englishmen with regard to Americans and their destinies. When my father was about to start on his voyage Wilkie Collins wrote to him the following letter
" THE FORT HOUSE, BROADSTAIRS,
"July 28th, 1862.
"MY DEAR LEHMANN,—Here is a line to wish you most heartily a safe voyage out and a prosperous return. I need not tell you, I am sure, how sorry I am to miss the chance of having you here—and how glad I should be to hear, even at the eleventh hour, that the American voyage was put off—for Mrs. Lehmann's sake as well as for yours and for mine. But I suppose there is no hope of this.
"The one chance for that miserable country on the other side of the Atlantic is, that those two blatant impostors, Lincoln and McClellan, will fail to get the 300,000 new men they ask for. If I thought it would be the least use, I would go down on both my knees, and pray with all my might for the total failure of the new enlistment scheme. But the devil being the ruling power in American affairs, and I not being (as I venture to hope) on particularly good terms with him, it seems hopeless on this occasion to put any trust in the efficacy of fervent aspirations and cramped knees.
"All I do most seriously and earnestly hope is that you will come back with all personal anxieties in the American direction set at rest. We will then drink confusion together to your customers for light steel and my customers for light reading. I have hundreds of American correspondents, but no friends there. If you want anything special in the literary way, tell Harper of New York you are a friend of mine, and he will be gladly of service to you. So would Fields (of the firm of Ticknor and Fields), Boston.
"Good-bye, my dear fellow, and once more may you have the best of voyages out and the speediest of voyages back again.—Ever yours most truly,
"WILKIE COLLINS.
"Pray thank Mrs. Lehmann for two additions to your letter. I am not a good correspondent generally; but if she will write to me in those long evenings, I promise to write back. We are in nearly the same situations—she is shut up with her boys, and I am shut up with my books."
….
To leave these old, unhappy, far-off things and battles long ago, and to end in a simpler strain, I quote a letter to my mother from Wilkie Collins on the subject of sulphur baths
"NUELLEN'S HOTEL, AIX-LA-CHAPELLE,
"April 29th, 1863.
"MY DEAR MRS. LEHMANN,—Under any circumstances I should have written to tell you all my news, and to ask for all your news in return. But a letter from my brother telling me that you too have been ill, puts the pen at once into my hands. I gather from what Charlie says that you are now better; but I want to hear about you and yours from yourself, and I am selfishly anxious for as long an answer as you can send, as soon as you can write it. There is the state of my mind expressed with the most unflinching candour!
"As for me, I am all over sulphur, inside and out; and if ever a man felt fit for the infernal regions already, I (in respect to the sulphurous part of the Satanic climate) am that man. The invalid custom here is to rise at seven in the morning, to go out and drink the water hot from the spring, and to be entertained between the gulps with a band of music on an empty stomach. You who know me will acquit me of sanctioning by my presence any such uncomfortable proceeding as this. I have an excellent carrier. I send him to the spring with a stoppered bottle, and I drink my water horizontally in bed. It was nasty enough at first; but I have got used to it already. The next curative proceeding discloses me, towards the afternoon, in a private stone-pit, up to my middle in the hot sulphur spring; more of the hot water is pouring down on me from a pipe in the ceiling; a worthy German stands by my side, directing the water in a continuous shower on all my weak points with one hand and shampooing me with the other. We exchange cheerful remarks in French (English being all Greek to him and German all Hebrew to me); and, oh, don't we massacre the language of our lively neighbours! In mistakes of gender, I am well ahead of the German—it being an old habit of mine, out of my love and respect for the fair sex, to make all French words about the gender of which I feel uncertain, feminine words. But in other respects my German friend is far beyond me. This great creature has made an entirely new discovery in the science of language—he does without verbs. 'Trop fort? Bon pour vous fort. Trop chaud? Bon pour vous chaud. Promenade aujourd'hui? Aha! aha! bon pour vous promenade. Encore la jambe—encore le dos—frottement, ah, oui, oui, frottement excellent pour vous. Repos bon pour vous—A votre service, monsieur—bon jour! " What an excellent method! Do think of it for your boys—I would practise it myself if I had my time to begin over again. The results of all these sulphurous proceedings—to return to them for the last time, before I get to the end of my letter—are decidedly encouraging in my case. So far I can't wear my boots yet, but I can hobble about with my stick much more freely than I could when I left London; and my general health is benefiting greatly by the change. As for the rest of my life here, it is passed idly enough. The hotel provides me with a delightful open carriage to drive out in, contains a cellar of the best hock and Moselle wines I ever tasted, and possesses a Parisian cook who encourages my natural gluttony by a continuous succession of entrées which are to be eaten but not described. My books have made me many friends here, who supply me with reading and make me presents of excellent cigars. So, upon the whole, I get on well enough; and as long as the Baths do me good, so long I shall remain at Aix-la-Chapelle.
"There is a nice egotistical letter! But what else can you expect from a sick man? Write me another egotistical letter in return, telling me about yourself and Lehmann, and Lehmann's time for coming home, and the boys—and believe me, ever most truly yours,
"WILKIE COLLINS."
CHAPTER IV.
BETWEEN 1863 and 1866 increasing cordiality had abolished the last trace of ceremoniousness between Wilkie and my parents. My father had become "Fred" and my mother was "the Padrona."
[WILKIE COLLINS to MRS. F. LEHMANN.]
"MILAN,
"October 26, 1866.
"MY DEAR PADRONA,—Are you angry with me for leaving your charming letter so long unanswered? You well might be—and yet it is not my fault. I have been living in a whirlwind, and have only dropped out of the vortex in this place. In plain English the first quarter of an hour which I have had at my own disposal since you wrote to me, is a quarter of an hour to-night, in this very damp and very dreary town. Last night my travelling companion (Pigott) and I went to a public ball here. We entered by a long dark passage, passed through a hall ornamented with a large stock of fenders, grates, and other ironmongery for sale on either side, found ourselves in a spacious room lit by three oil lamps, with two disreputable females smoking cigars, ten or a dozen depressed men, about four hundred empty chairs in a circle, one couple polking in that circle, and nothing else, on my sacred word of honour, nothing else going on! To-night I am wiser. I stay at the hotel and write to you.
"Let us go back to England.
"How came I to be so dreadfully occupied when your letter reached me? Surely I need not tell you, who know me so well, the particular circumstance in which my troubles took their rise. Of course I caught a cold. Very good. I had four different visits to pay in the country, and they had to be put off till I was better. I also had a play, ('The Frozen Deep') accepted at the Olympic Theatre and to be produced at Christmas. I also had my engagement with Pigott to go to Rome on a certain day. Very good again. It turned out as soon as I was better that all my four visits must be paid together in ten days—in consequence of the infernal cold seizing on me by the nose, teeth, face, throat, and chest in succession, and keeping me at home till the time for going to Italy was perilously near at hand. To make matters worse, the play with which the Olympic season opened proved a failure, and 'The Frozen Deep' was wanted in October instead of at Christmas. I paid a visit in the country, and came back to London and read the play to the actors. I paid another visit, and came back and heard the actors read their parts to me. I paid another visit and came back to a first rehearsal! I paid a last visit and came back to see the stage 'effects' tried—and went away again to say good-bye to Mama Collins at Tunbridge Wells—and came back again to sketch the play bill and hear the manager's last words—and went away again to Folkestone and Boulogne, and stopped in Paris a day to discuss the production of my other play, 'Armadale,' on the French stage, with my good friend Regnier, of the Théâtre Français, and went away again through Switzerland and over the Splügen with Pigott, whose time is limited, and whose travelling must not be of the dawdling and desultory kind—and so it happened that to-morrow night, if all goes well, I shall be at Bologna while 'The Frozen Deep' is being performed for the first time in London, and the respectable British Public is hissing or applauding me, as the case may be. In the midst of all this, where is the time for me to write to the best of women? There is no time but between ten and eleven to-night at the Albergo Reale in Milan. Have I justified myself? Hem?
"We shall go all the sooner to Rome, I think, and when we leave Rome towards the end of next month and take the steamer for Marseilles I will write again and say my last word about a visit to Pau.*
If I can come, though it may be only for a few days, depend upon it I will. It will all depend on my letters from London and Paris next month, and as soon as those letters are received you shall hear from me once more.
"In the meantime need I say how glad I am to hear such good news of you. You know how glad I am, but are you learning to take care of yourself for the future? Don't say 'Stuff!' Don't go to the piano (especially as I am not within hearing) and forget the words of wisdom. Cultivate your appetite, and your appetite will reward you. Purchase becoming (and warm) things for the neck and chest. Rise superior to the devilish delusion which makes women think that their feet cannot possibly look pretty in thick boots. I have studied the subject, and I say they can. Men understand these things; Mr. Worth, of Paris, dresses the fine French ladies who wear the 'Falballa,' and regulates the fashions of Europe. He is about to start 'comforters' and hobnail boots for the approaching winter. In two months' time it will be indecent for a woman to show her neck at night, and if you don't make a frightful noise at every step you take on the pavement you abrogate your position as woman, wife, and mother in the eyes of all Europe. Is this exaggerated? No! A thousand times no! It is horrible but it is the truth.
"Has Fred returned to you? If he has, give him my love, and ask him to bring you to Rome in the middle of next month. Oh dear, dear! how pleasant it would be if we could all meet in the Forum! But we shan't. Kiss Miss L. for me, and give my love to the boys. The lamp is going out, and I must start early to-morrow morning, and there is nothing for it but to repeat that everlasting business of unbuttoning and going to bed. Goodbye for the present. Yours affectionately,
"W. C."
* My mother was passing the winter at Pau for the sake of her health.
[WILKIE COLLINS to MRS. F. LEHMANN.]
"9, MELCOMBE PLACE, DORSET SQUARE, LONDON,
"Dec. 9, 1866.
"Injured and admirable Padrona! Observe the date and address!!
"What does it mean? Am I a wretch unworthy of your kindness, unworthy of your interest?
"I affirm with the whole force of my conviction that I am only the unluckiest of men.
"Hear me!
"I had made all my arrangements for returning by way of Pau, and was on the point of writing to you to say so, when letters arrived for me from Paris and London.
"The letter from Paris only informed me of a difficulty. The letter from London announced a disaster.
"My collaborator in the new French dramatic version of 'Armadale' was at a standstill in Paris for want of personal explanations with the author of the book. He had urgent reasons for wishing to see me as soon as possible. Having laid this letter down I took up next the letter from London. It was from the manager of the Olympic Theatre, and it announced the total failure (in respect of attracting audiences) of 'The Frozen Deep!' Not a sixpence made for me by the play (after all the success of the first night!)—the account books of the theatre waiting to be examined by me—and the manager waiting to know what was to be done next! There was nothing for it but to resign myself to the disappointment of missing my visit, and to get back to Paris and London as fast as I could. I caught the steamer at Civita Vecchia, went to Leghorn, from Leghorn to Marseilles, Marseilles to Macon (to rest after ten hours' shaking on the railway), Macon to Paris. At Paris a long day's work with my collaborator which put things right again. Next day from Paris to London. Next day investigation of the accounts of the theatre—plain evidence that the play has not even paid its expenses—no alternative that I can see or the manager either, but to put 'The Frozen Deep' on the shelf by or before Christmas. Such is my brief narrative of disaster. Now you know the facts, will you be a dear good soul and forgive your faithful Wilkie? When a man's affairs are all going wrong in his absence abroad what is the man to do? He can do nothing but go back.
"The play is (I am told, for I have not yet had the courage to go and see it) beautifully got up, and very well acted. But the enlightened British Public declares it to be 'slow.' There isn't an atom of slang or vulgarity in the whole piece from beginning to end; no female legs are shown in it; Richard Wardour doesn't get up after dying and sing a comic song; sailors are represented in the Arctic regions, and there is no hornpipe danced, and no sudden arrival of 'the pets of the ballet' to join the dance in the costume of Esquimaux maidens; finally, all the men on the stage don't marry all the women on the stage at the end, and nobody addresses the audience and says, 'If our kind friends here to-night will only encourage us by their applause, there are brave hearts among us which will dare the perils for many a night yet of —'The Frozen Deep.'
"For these reasons, best of women, I have failed. Is my tail put down? No—a thousand times, no! I am at work on the dramatic 'Armadale,' and I will take John Bull by the scruff of the neck, and force him into the theatre to see it—before or after it has been played in French, I don't know which—but into the theatre John Bull shall go. I have some ideas of advertising next time that will make the public hair stand on end. And so enough, and more than enough, of theatrical matters.
"Oh, I wanted you so at Rome—in the Protestant cemetery—don't start! No ghosts—only a cat. I went to show my friend Pigott the grave of the illustrious Shelley. Approaching the resting-place of the divine poet in a bright sunlight, the finest black Tom you ever saw discovered at an incredible distance that a catanthropist had entered the cemetery—rushed up at a gallop, with his tail at right angles to his spine—turned over on his back with his four paws in the air, and said in the language of cats: 'Shelley be hanged! Come and tickle me!' I stooped and tickled him. We were both profoundly affected.
"Is this all I have to tell you about Rome? By no means. Then why don't I go on and tell it? Because it is five o'clock—the British muffin-bell is ringing—the dismal British Sunday is closing in. I have promised to dine with the Benzons (where I shall meet Fred), and to take Charley and Katie* (who is in the doctor's hands again) on my way. I must walk to keep my horrid corpulence down, and the time is slipping away; and though I want to go on talking to you, I must submit to another disappointment, and give it up.
"Will you write and say you have forgiven me? The most becoming ornament of your enchanting sex is—Mercy. It is the ornament, dear lady, that you especially wear! (Mercy on me, I am drifting into the phraseology of Count Fosco!) Let me revert to W. C. again. Will you ask me to come and see you when you are back in the fine weather at Woodlands? Do please—for it isn't my fault that I am in London instead of in Pau. I must work and get some money, now my play has declined to put a halfpenny in my pocket. Yours ever affectionately,
"W. C."
*Charles A. Collins (Wilkie's brother) and his wife, the younger daughter of Charles Dickens.
In 1867 Wilkie Collins, busily occupied then, as always, with his literary work, was devoting his intervals of leisure to house-hunting. He pitched at last upon the comfortable house, 90, Gloucester Place, Portman Square, where he remained till his death, more than twenty years later. We were then (1867) living near London, at Woodlands, Southwood Lane, Highgate, and there Wilkie was always a welcome guest. Here is a letter written by him to my father in that year:
"SOUTHBOROUGH,
"Tuesday, September 10th, 1867.
"MY DEAR FRED,—Have you made up your mind that I am a Humbug? Naturally, you have.
"Weeks since, you wrote me a kind letter from Rothesay, giving me delightful accounts of the Padrona, and asking me to join you; and that letter remains unanswered to the present date!
"Disgraceful! What is the cause of this ungrateful silence? The cause is: 90, Gloucester Place, Portman Square, W.
"When your letter reached me, I had an old house to leave—a new house to find—that new house to bargain for, and take—lawyers and surveyors to consult—British workmen to employ—and, through it all, to keep my own literary business going without so much as a day's stoppage. Is there no excuse in this? Ach, Gott! Jawohl! Si! gewiss! Here, then, is a letter of apology which—if Mamie Dickens's information is correct, ought to meet you on your return to Woodlands. My best love and congratulation to the Padrona. The same from Mama Collins—with whom I am staying to get a little quiet for working in. I return on Thursday next. Come and see me on my new perch. My dining-room is habitable—and the drawing-rooms are getting on.—Ever yours,
" WILKIE COLLINS."
The next letter refers to a theatre-party arranged by Wilkie for my brother and me. I remember the occasion well enough, and the delightful sense we had of dining out in state; but the details of the pantomime have vanished from my mind.
"Lock Fred up—or he will be taking places!
"90, GLOUCESTER PLACE, PORTMAN SQUARE,
"4th Jan., 1868.
"Stop! Stop! Stop! Don't, for God's sake, go to the Pantomime at the Royal Alfred Theatre before Saturday. I want to take you there. I hear it is a good Pantomime—it is also close by.
"Dinner on Saturday punctually at FIVE, instead of half-past four.
"The Surrey business has broken down—as I guess. A note from the inimitable Reade* informs me that he encloses a letter from the manager, which 'is without a parallel in his (Reade's) experience.' Of course there is no letter enclosed!!! But I infer that we are treated by this atrocious manager with the utmost contempt. Oh, Heavens! have we lived to be rejected by a transpontine theatre? But no matter, we gain half-an-hour for dinner-time on Saturday—and we have only a little distance to go to the theatre—and we shall do as well in Marylebone as in Surrey—if I am only in time to stop you and Fred from seeing that Pantomime also—without me! Yours affly.,
"W. C.
"P.S.—The Royal Alfred Theatre is in Church Street, Portman Market. A gorgeous building, opened by His Royal Highness Prince Alfred in person. There!"
* Charles Reade, the novelist.
[WILKIE COLLINS to MRS. F. LEHMANN.]
"90, GLOUCESTER PLACE, PORTMAN SQUARE,
"January 10th, 1868.
"IN VINO VERITAS.
"While drinking healths on New Year's Eve
I promised all you ask'd me.
Next day excuses you receive
Which say you overtask'd me.
'Ungrateful man!' my lady cries,
'With falsehood's mark I brand him!'
To which your humble slave replies,
'Pray, madam, understand him!'
The wine once in, the truth comes out,
(This proverb may assist you)
When sober, I can pause and doubt;
When not—I can't resist you!
"W. C."
"90, GLOUCESTER PLACE, PORTMAN SQUARE,
"Monday, January 4th, 1869.
"DEAREST PADRONA,—I have just seen Fechter*—he has called here. The great culinary artist is dismissed in disgrace. You must not think of engaging her. She has done all sorts of dreadful things. Alas! such but too frequently is the fatal gift of genius! I wish I knew of another cook to recommend—but unless you will take me, I know of nobody. And I am conscious of one serious objection to myself. My style is expensive. I look on meat simply as a material for sauces. Yours affectionately,
"W. C."
*The French Actor.
[WILKIE COLLINS to F. LEHMANN.]
"90, GLOUCESTER PLACE, PORTMAN SQUARE,
"October 25th, 1869.
"MY DEAR FRED,—The Stoughton bitters arrived this morning from Liverpool. At the same time appeared a parcel of country sausages from Beard. I sent him back a bottle of the bitters with instructions to drink your health in brandy and bitters, and to meditate on the innumerable virtues of intoxicating liquors for the rest of the day. On my part I suspended an immortal work of fiction, by going downstairs and tasting a second bottle properly combined with gin. Result delicious! Thank you a thousand times! The first thing you must do on your return to England is to come here and taste gin and bitters. May it be soon!*
"Have I any news? Very little. I sit here all day attacking English institutions—battering down the marriage laws of Scotland and Ireland and reviling athletic sports—in short, writing an un-popular book ["Man and Wife"] which may possibly make a hit, from the mere oddity of a modern writer running full tilt against the popular sentiment instead of cringing to it. The publishers are delighted with what I have done—especially my American publishers, who sent me an instalment of 5001. the other day, on receipt of only the first weekly part. I call that something like enthusiasm. Produce me the English publisher who treats his author in this way.
"I am to meet the Padrona at Procter's† on Thursday. And I did meet her at Payn's‡ last week, looking very well and beautifully dressed. But two events occurred worth mentioning. The Padrona, assisting the force of a few sensible remarks by appropriate gesticulation, knocked over her tumbler of champagne, and flooded the table. Shortly afterwards I assisted a few sensible remarks, on my part, by appropriate gesticulation, and knocked over my tumbler, and flooded the table. And Mrs. Payn, seeing her cloth ruined, kept her temper like an angel, and smiled upon me while rivulets of champagne were flowing over my dress-trousers and her morocco leather chair. Excellent woman!
"Reade has been here, and has carried off my book about the French police ('mémoires tirées des archives'). He begged me to go and see him at Oxford. I said, 'Very well! write and say when.' Need I add that he has not written?
"I had a friend to dinner at the Junior Athenaeum the other day. Our remonstrance has produced its effect. I declined to order anything after our experience. 'A dinner at so much a head. If it isn't good I shall personally submit myself for examination before the committee, and shall produce specimens of the dishes received by myself.' The result was a very good dinner. When you come back let us try the same plan. Nothing like throwing the whole responsibility on the cook.
"I had a day at Gadshill a little while since. Only the family. Very harmonious and pleasant except Dickens's bath, which dripped behind the head of my bed all night. Apropos of Gadshill, your cutting from the New York Times has been followed by a copy of the paper, and a letter from Bigelow. I don't think Dickens has heard of it, and I shan't say anything about it, for it might vex him, and can do no good. Why they should rake up that old letter now, is more than I can understand.** But then a people who can spell Forster's name without the 'r ,' are evidently capable of anything.
"Fechter has refused, what appears to everybody but himself, to be an excellent offer from America. He seems determined to go 'on his own hook' in December next, and will find the managers whom he has refused his enemies when he gets there. I am afraid he has made a mistake.
"Charley and Kitty are back in town. Charley dined here yesterday—no, Saturday. He is fairly well.
"Mrs. John Wood has made the St. James's Theatre a perfect fairy palace, and is playing old English comedy with American actors. Scenery and dresses marvellously good. A great success. The other great success I am going to see on Wednesday—monkeys who are real circus riders, jump through hoops, dance on the horse's back, and bow to the audience when they are applauded. We shall see them in Shakespeare next—and why not? They can't be worse than the human actors, and they might be better.
"Where will you be when this reaches you? I am told you have got to San Francisco. That will do. Come back. Leave well alone, and come back. I will describe Japan to you, and take you to see the manufactures afterwards at the Baker Street Bazaar.
"Good-bye for the present. Yours, my dear F., ever W. C.
"As for my health, I am getting along pretty slick, sir! A third of my book just done. Have seen nothing of Forster. Shall see him if we all last till November 21, at dear old Procter's birthday celebration. Reade and Charley send loves."
*My father was in the United States, on his way round the world.
†Barry Cornwall.
‡James Payn, the novelist.
**I have been unable to trace this allusion
CHAPTER V.
WILKIE COLLINS always expressed the greatest possible contempt for the ordinary methods of English education and, in particular, for the grand old fortifying classical curriculum. On one occasion, however, he was good enough to help me in my school-work, and the result of his intervention was that I secured very good marks on the following morning. Our form had been ordered to translate into English verse Horace's Ode (Book 1. 12), beginning,
"Quem virum ant heroa lyra vel acri
Tibia sumis celebrare, Clio?"
Wilkie, who was staying at our house near Highgate, saw me cudgelling my brains, and asked if he could help me. I told him the nature of the task, whereupon he said, "Give me the crib. I'm no good at the Latin, I'm afraid; but I'll see what I can do with the English." Our old friend Bohn was produced, and Wilkie, taking it in his hand, dictated a set of couplets quite as fast as I was able to write them down. This was the result of his intervention:
"August 23rd, 1872.
" HORACE (Book I., Ode 12).
"What man or hero, Clio, dost thou name,
On harp or lute, to swell the roll of fame?
What god whose name doth sportive Echo sound
On Haemus cold or lofty Pindus' mound?
Or Helicon, whence followed Orpheus' strain
The winds and rivers, flowing to the main?
Taught by his mother's art—unwonted sight—
He led the woods themselves in headlong flight.
What more beyond the Father's wonted praise
Can touch my heart or echo in my lays?
He rules the sea-divine and human powers—
And sways the earth with ever-changing hours.
From him nought greater than himself can rise,
Nor aught be like him in th' Olympian skies.
Yet Pallas, next th' immortal gods among,
Holds foremost rank and claims a worthy song.
Thou too, O Liber, dost my Muse inspire,
Tried in the conflict and the martial fire!
And thou, Diana, here shalt bear a part
With Phoebus, champion of th' unerring dart.
Alcides too, and Leda's god-born twain,
Must find a place in this my sounding strain.
This one delights to show his skill on horse,
The other joys in brave and manly force.
Their guiding stars on storm-tossed sailors shine
And point the track across the heaving brine.
At their command the wind, the wave, subsides,
The tempests flee, not e'en a cloud abides.
Next Romulus, the haughty Tarquin's pride,
Pompilius' peace, how noble Cato died,
Divide my mind. I know not which to choose,
Which first, where all deserve an equal Muse.
But Regulus, the Scauri, Paullus' death,
Who loved his country with his dying breath,
Though Carthage conquered—such and such as these
In glorious numbers do Camcena please.
The stroke of poverty, the homely farm,
The ancient hearthstone nerved Fabricius' arm.
Rough Curius, too, and brave Camillus' name
Through these have gained an everlasting fame.
The might of Claudius grows as forest trees,
Which grow, we know not how, by slow degrees
For ever; yet above this mighty throng
Doth Julius shine as moon the stars among.
Father and guardian of the human race,
From Saturn sprung, thou hast a worthy place,
The care of Caesar, Caesar second reigns,
Thou art supreme, thy glory first remains.
Whether he shall have checked the Parthian's bow
Which oft has laid the Latian warrior low,
Or bound with fetters fast the Indians' pride;
Let him be second, thou the first abide.
Olympus trembles, though the gods be round,
It needs must tremble when thy chariots sound.
Upon polluted groves thou hurl'st thy fire,
And teachest man to reverence thine ire."
Wilkie spent the winter of 1873-4 in America on a reading tour. The following letter to my father describes some of his experiences and impressions:
"BUFFALO, NEW YORK,
"January 2, 1874.
"Strange to say, my dear Fred, I have actually got some leisure time at this place. A disengaged half-hour is before me, and I occupy it in writing a sort of duplicate letter for the Padrona and for you.
"I hear you have called like a good fellow at Gloucester Place, and have heard something of me there from time to time. No matter where I go, my reception in America is always the same. The prominent people in each place visit me, drive me out, dine me, and do all that they can to make me feel myself among friends. The enthusiasm and the kindness are really and truly beyond description. I should be the most ungrateful man living if I had any other than the highest opinion of the American people. I find them to be the most enthusiastic, the most cordial, and the most sincere people I have ever met with in my life. When an American says, 'Come and see me,' he means it. This is wonderful to an Englishman.
"Before I had been a week in this country I noted three national peculiarities which had never been mentioned to me by visitors to the States. I. No American hums or whistles a tune either at home or in the street. II. Not one American in 500 has a dog. III. Not one American in 1,000 carries a walking stick. I who hum perpetually, who love dogs, who cannot live without a walking stick, am greatly distressed at finding my dear Americans deficient in the three social virtues just enumerated.
"My readings have succeeded by surprising the audiences. The story surprises them in the first place, being something the like of which they have not heard before. And my way of reading surprises them in the second place, because I don't flourish a paper knife and stamp about the platform, and thump the reading desk. I persist in keeping myself in the background and the story in front. The audience begins at each reading with silent astonishment, and ends with a great burst of applause.
"As to the money, if I could read often enough I should bring back a little fortune in spite of the panic. The hard times have been against me of course, but while others have suffered badly I have always drawn audiences. Here, for example, they give me a fee for a reading on Tuesday evening next—it amounts to between £70 and £80 (English). If I could read five times a week at this rate (which is my customary rate), here is £350 a week, which is not bad pay for an hour and three-quarters reading each night.. But I cannot read five times a week without knocking myself up, and this I won't do. And then I have been mismanaged and cheated by my agents—have had to change them and start afresh with a new man. The result has been loss of time and loss of money. But I am investing in spite of it, and (barring accidents) I am in a fair way to make far more than I have made yet before the last fortnight in March, when I propose to sail for home. I am going 'Out West' from this, and I may get as far as the Mormons. My new agent, a first-rate man, is ahead making engagements, and I am here (thanks to the kindness of Sebastian Schlesinger) with my godson Frank as secretary and companion. I find him a perfect treasure; I don't know what I should do without him. As for the said S. S., he is the brightest, nicest, kindest, little fellow I have met with for many a long day. He wouldn't hear of my dining at the hotel while I was in Boston this last time. Whenever I had no engagement (and I kept out of engagements, having work to do) I dined at his house, and dined superbly. It is not one of the least of S.'s virtues that he speaks with the greatest affection of you. He also makes the best cocktail in America. Vive Sebastian!
"The nigger waiters (I like them better than the American waiters) are ringing the dinner bell. I must go and feed off a variety of badly cooked meats and vegetables ranged round me in (say) forty soap dishes. Otherwise I am comfortable here; I have got the Russian Grand Duke's bedroom, and a parlour in which I can shake hands with my visitors, and a box at the theatre, and the freedom of the club.
"Write soon, my dear boy, and tell me about yourself and the Padrona, to whom I send my best love and sincerest good wishes. She is happily settled I hope in the new house. I want to hear all about the new house and about the boys. God forgive me! I am writing of Rudy as if he was a boy. Don't tell him! The fact is I am getting to be an old man. I shall be fifty if I live till the eighth of this month, and I shall celebrate my birthday by giving a reading at Cleveland. I wish I could transport myself to London.
"Yours, my dear Fred, always affectionately,
"WILKIE COLLINS.
"Providence (the city, not the Deity) paid me 400 dollars in spite of the panic."
[WILKIE COLLINS to MRS. F. LEHMANN.]
"90, GLOUCESTER PLACE, LONDON, W.,
"December 28th, 1877.
"DEAREST PADRONA,—I guess I shall be just in time to wish you and Fred, and the sons, and the daughter, all possible health and happiness in the year that is to come. If I could have offered you my good wishes at your villa [in Cannes], need I say how much better I should have been pleased? But there are all sorts of impediments—literary and personal—which keep me in England at the most hateful of all English seasons (to me), the season of Cant and Christmas.
"Good-natured friends tell me that I look twenty years younger after my travels. I am certainly much stronger than I was, and I hope to fight through the winter. The fog and rain met me at Paris, and prepared me for the horrors of London.
"I am charmed to hear that the Cannes climate has done you so much good. Thirty years ago, I remember it as a delightfully snug, small, cheap place, with two English people only established in it—Lord Brougham and another Britisher whose name I forget. It is plain that I should not know Cannes again if I saw it now. Brougham—beginning with a B—reminds me of 'Samuel Brohl et Cie.' I am going to begin the book to-night in bed; thank you for remembering to send it. But for Christmastime, I should have read it long ago. I have returned to heaps of unanswered letters, bills, payments of pensioners, stupid and hideous Christmas cards, visits to pay, and every other social nuisance that gets in the way of a rational enjoyment of life. As to modern French novels in general, I have read them by dozens on my travels, and my report of them all is briefly this: Dull and Dirty. 'The Nabab,' by Daudet (of whom I once hoped better things), proved to be such realistic rubbish that I rushed out (it was at Dijon) to get something 'to take the taste out of my mouth,' as the children say. Prosper Mérimée's delicious 'Colomba' appeared providentially in a shop window; I instantly secured it, read it for the second time, and recovered my opinion of French literature. You know the book of course? If not, I must send it to you instantly.
"There is no news; everybody is eating and drinking and exchanging conventional compliments of the season. You are well out of it all. Give my love to Fred, and thank him for his kind letter; and write again and tell me that you are getting immense reserves of health, and announce when you too are likely to be recaptured by the great London net.—Good-bye, dear Padrona.—Yours affly.,
"W. C."
"90, GLOUCESTER PLACE,
"PORTMAN SQUARE, LONDON, W.,
"20th Dec., 1878.
" I have but one excuse, dearest Padrona, for not having long since thanked you for your kind letter—the old excuse of hard work and poor health. But I hold up my head still, and lead the life of a hermit, and (may I confess it?) enjoy the life. Your Wilkie is getting old—there is no mistake about that!
"And how do you like Paris? And how does my dear 'blonde mees' Nina finish her education? She must remain like herself, mind—she must not be made into a French ingénue. With this important message, take my love, and give a lot of it to N.
"Do you sometimes lie awake, and want a little something to read you to sleep again? I send you by book-post two little stories which they have bribed me to write in America, and which have been, of course, republished here. Don't trouble to send them back. Tear them up when you have done with them.
"Later I shall have more proofs (of the long story which is coming out in The World) to send you—perhaps to bring, if I can make a holiday six weeks or so hence.
"We have had lights all day long in London, and the fog has got into my head, and I must go and walk it out again, and get an appetite for the glorious pâté which the good Fred has sent to me.
"Will you write again, I wonder, to your affectionate
"W. C.?"
"90, GLOUCESTER PLACE, PORTMAN SQUARE, W.,
"Saturday, 28th Feb., 1880.
"DEAREST PADRONA,—Need I say that I engage myself with the greatest pleasure?—but also with a certain feeling of awe. You know in your boudoir in Berkeley Square what I say and do here. Yesterday morning you heard me use "ungentlemanlike language," and saw me throw into the fire an unoffending morsel of muffin polluted by ——'s cart-grease. I declare it is true. Your delicious butter came on the very day when I was thinking of keeping a private cow in the back-yard, and presiding myself over the pastoral churn. Judge of my gratitude, if you can—words fail to express my feelings.
"Ever yours,
"W. C.
"Oh! I was foolish enough to eat slices of plain joints two days following. The bilious miseries that followed proved obstinate until I most fortunately ate some pâté de foie gras. The cure was instantaneous—and lasting."
"90, GLOUCESTER PLACE,
"25th Feb., 1883.
"DEAREST PADRONA,—The sight of your handwriting was delightful, and the sight of you will be better still. Anybody who says there is no such thing as luck, lies. Last year I was too ill to get to you at all. This year I am only not well enough to get out to dinner at night, but I might come to lunch—when you have no company—if you will choose your own day and hour, and make several allowances for Wilkie's infirmities. For six months, while I was writing furiously—without exception, one part sane and three parts mad—I had no gout. I finished my story, discovered one day that I was half dead with fatigue, and the next day that the gout was in my right eye.
"No more of that! I am nearly well, and I pull off my black patch indoors. But I am forbidden night air, and I am so weak that I slip down in my chair towards night, like old Rogers. But he was only eighty—I am a hundred.
"With love to you particularly, and everybody else generally, yours always affly.,
"W. C.
"N.B.—Weak brandy-and-water, and NO wholesome joints."
"Thursday, October 25 [1883?].
"MY DEAREST PADRONA,—Whatever you ask me to do is done as a matter of course. I will lunch with you all to-morrow at 1.30 with the greatest pleasure. N.B.—Please order up a handy stick out of the hall for your own use at lunch—(in this way)—namely, to rap me over the knuckles if you find me raising to my guilty and gouty lips any other liquor than weak brandy and water.
"Always yours affectionately,
"W. C."
[WILKIE COLLINS to F. LEHMANN.]
"90, GLOUCESTER PLACE, PORTMAN SQUARE, W.,
"December 14, 1886.
"MY DEAR FRED,—Thank you for your letter. Saturday next at 1.30—with the greatest pleasure.
"When my Fred mentions oysters, he never was more happily inspired in his life. And when I add that I am allowed to drink TWO glasses of dry champagne—'now and then'—I offer a statement which does equal honour to my doctor and myself.
"Ever yours,
"W. C."
[WILKIE COLLINS to MRS. F. LEHMANN.]
"90, GLOUCESTER PLACE,
"February 2, 1887.
"Oh! what a wretch I am, dearest Padrona, to be only thanking you now for your delightful letter, and for that adorable photograph of the boy. I may tell you what I told his father when I had the pleasure of meeting him at Berkeley Square, that I must be introduced to your grandson at the earliest possible moment after his arrival in England. I brought away with me after our luncheon such an agreeable impression of Sir Guy Campbell that I must repeat my congratulations to Nina on her marriage. There was but one drawback to my enjoyment when I found myself in those familiar rooms again—the dreadful word 'Dead' when I asked after dear little 'Buffles.'*
"If you were only at the North of Scotland—say Thurso—I would rush to you by steamer and become young again in the fine cold air. But when I think of that fearful French railway journey, and of the southern climate of Cannes, I see madness on my way to the Mediterranean and death in lingering torments on the shores of that celebrated sea. We have had here—after a brief paradise of frost—the British sirocco. Figets, aching legs, gloom, vile tempers, neuralgic troubles in the chest—such are the conditions under which I am living, and such the obstacles which have prevented my writing to you long since. 'The Guilty River' (I am so glad you like it) has, I am afraid, had something to do with the sort of constitutional collapse which I have endeavoured to describe. You know well what a fool I am—or shall I put it mildly, and say how 'indiscreet'? For the last week, while I was finishing the story, I worked for twelve hours a day, and galloped along without feeling it, like the old post-horses, while I was hot. Do you remember how the forelegs of those post-horses quivered, and how their heads drooped when they came to the journey's end? That's me, my dear, that's me.
"Good God! is 'me' grammar? Ought it to be 'I'? My poor father paid £90 a year for my education, and I give you my sacred word of honour, I am not sure whether it is 'me' or 'I.'
"After this the commonest sense of propriety warns me to remove myself from your observation. I have just assurance enough left to send my love to you, and Nina and her boy, and to remind you that I am always affectionately yours,
"WILKIE COLLINS."
*A favourite Skye terrier.
[WILKIE COLLINS to F. LEHMANN,]
"82, WIMPOLE STREET, W.,
"September 3, 1889.
"MY DEAR FRED,—A word to report myself to you with my own hand. I am unable to receive Martin to-day, for the reason that I have fallen asleep and the doctor forbids the, waking of me. Sleep is my cure, he says, and he is really hopeful of me. Don't notice the blots, my dressing-gown sleeve is too large, but my hand is still steady. Good-bye for the present, dear old friend; we may really hope for healthier days.
"My grateful love to the best and dearest of Padronas. Yours ever affectionately,
"WILKIE COLLINS."
On the 23rd of September Wilkie Collins died.
CHAPTER VI – A bet involving Wilkie Collins (p.91)
…Finally, here is the record of a hospitable bet
"OFFICE of All the Year Round,
"No. 11, WELLINGTON STREET NORTH, STRAND,
"LONDON, W.C.,
"Wednesday, Twenty-second January, 1862.
"Dick bets Stanny* that 'Masaniello' was produced, as an opera, at Drury Lane Theatre thirty years ago; reference is supposed to be had to the date of the year, without reference to months. The bet is, a Dinner for four at Greenwich, Richmond, or elsewhere, for the party present—that is to say, Stanfield, Dickens, Wilkie Collins, Wills."
*Clarkson Stanfield, the artist.
Here follow the signatures. On the document somebody (I think Mr. Wills) has added in pencil: "I think C. D. lost, for 'Masaniello' was produced as a ballet."
CHAPTER VII – Charles Collins's wedding (pp92-95)
THE Dickens family and ours eventually became great friends. My father and mother were Dickens's guests at Gad's Hill on more than one occasion; my father was present at the marriage of his second daughter to Charles A. Collins (the brother of Wilkie), and both he and my mother were amongst those who had the melancholy privilege of being summoned to Gad's Hill to pay a last tribute of friendship and regard to his lifeless body.
The letters I possess from Dickens to my parents extend from 1860 to April 14th, 1870, the year of his death. … The letter describes the festivities that took place at Gad's Hill on the occasion of the marriage of Dickens's younger daughter, Katie, to Charles Collins. In a letter of May 3rd, 1860, to M. de Cerjat ("Letters," vol. ii., p.113), Dickens says: "My second daughter is going to be married in the course of the summer to Charles Collins, the brother of Wilkie Collins, the novelist. The father was one of the most famous painters of English green lanes and coast pieces. He was bred an artist, too, and does 'The Eye-Witness' in All the Year Round. He is a gentleman, accomplished and amiable."
My father writes from London on July 18th: On Monday evening I went to the French play after a lonely dinner at the club. The piece, 'Pattes de Mouches,' is excellently played and very French, a mere airy nothing. I enjoyed it as much as one can enjoy anything alone. When I got home the butler was in bed, and there was nobody whom I could order to call me at 7 A.M. I regret to inform you that your great and infallible husband overslept himself, and awoke cheerfully at a quarter to nine. Hurrah! To be at London Bridge at 9.40 was impossible. Still, I rushed into my clothes, into a cup of coffee, and into a hansom, and arrived at the station at 10.15, just in time, not for the special, but for another train about to leave for those parts. When I arrived at Higham Station at 11.45 the stationmaster said the wedding would be nearly over, and I had better go at once to the house. So I did, and was overtaken on the road by the whole party coming in ever so many carriages from church. First Charlie and Katie, and didn't I give them a cheer! Then Wilkie, Holman Hunt, Tuck,* and Miss Crawford, who insisted on picking me up. When the others joined us at the house the astonishment at my presence was general, as I had been given up, but Mamie rushed towards me and greeted me most affectionately—so I had lost the ceremony, but came in for all the essentials. Katie looked sweet in her bridal dress. There was a little exhibition of presents, the description of which I will leave to Tuck; and, in order to despatch the bride and bridegroom from the scene, I will say at once that they just sat down at the breakfast, to reappear again in travelling dress: Katie crying bitterly on her father's breast, Mamie dissolved in tears, Charlie as white as snow. No end of God bless yous; King John Forster adding in his most stentorian voice, 'Take care of her, Charlie. You have got a most precious treasure.' Shaking of hands, a vision of a postillion in red; a shower of old shoes, and exeunt Mr. and Mrs. Charles Collins.
"The party consisted of Mr. and Mrs. Forster, Tuck, Chorley [the musical critic of the Athenaeum], Miss Crawford, Holman Hunt, Mr. and Mrs. Malleson, and Mr. and Mrs. Hulkes (neighbours), Uncle and Auntie [Mr. and Mrs. W. H. Wills], old Mrs. Collins, and Mr. Townshend. The house is a perfect gem—not a Vernon Cottage for poetry, but a downright pretty, honest, English country house, red brick, and no end of smooth lawn. No great view, but everything that's pleasant and kind to the eye. The breakfast was a gorgeous affair. Everything on the table in the way of decoration was white, flowers and all. After breakfast (without a single speech, and only one toast) we had games on the lawn, and Aunt Sally was the great attraction. About three o'clock we all drove to Rochester, and had a good time in that delicious old ruin, Rochester Castle. . . . Thence to Chatham, where we listened to a military band performing in a park. The programmes handed round being signed 'W. Collins, Bandmaster,' exposed Wilkie to innumerable bad jokes. About 6.30 we were back at Gad's Hill, had time for a game of croquet, saw the children of the neighbouring people get tea and cake, and went in to dinner at seven. I sat next old Forster, a most unmanageable, wild man, whom, however, I tamed successfully, at least for the evening. Dinner over at nine; a cigar in the garden; Tuck sings, to everybody's enthusiastic delight; a country dance; and we all fly at eleven to our special waiting our return at Higham."
* Miss Chambers, my mother's sister, who was one of the bride's-maids. She afterwards married my father's brother, Rudolf Lehmann, the artist.
CHAPTER VII – An anecdote mentioning Wilkie Collins who was working at the Lehmann home at the time (pp106-108)
Above all he [Frederick Lehmann] had, before illness came upon him and depressed his later years, a special gift of humour which rendered his society attractive to his friends. I may perhaps be pardoned on the score of filial piety if I give one example of that quality which was supplied to me, while the earlier chapters of these "Memories" were appearing in serial form, by Mr. Thomas Widdows, of Westcombe Park, S.E. Mr. Widdows (whose permission I have to make use of his letter) wrote to me as follows
"I have wondered what relation you were to a Mr. Lehmann whom I met a great many years ago, when an incident occurred which amused me extremely at the time, and which I have never forgotten.
"It must be thirty years ago or more [as a matter of fact it must have been in 1868 or 1869] when 1 was staying at Enfield from Saturday to Monday with an uncle of mine, an architect, Mr. F. G. Widdows. He proposed on the Sunday morning that we should drive over and look at a house where he was carrying out extensive alterations for a Mr. Lehmann, and we accordingly did so. The house was between Highgate and Hampstead [strictly speaking, it was a mile or so beyond Highgate, on the way to Muswell Hill]. I do not know whether my uncle wished to see Mr. Lehmann on business, or whether, as he always took a great pride and interest in his work, he only wished to have the pleasure of looking at it, as the peasants in, I think, one of George Eliot's novels used on Sunday mornings to go and look admiringly at the ricks which they had thatched during the week.
"Mr. Lehmann, however, very kindly showed me the house, and regretted that he could not take me into one particular room, as Wilkie Collins was at work there. We eventually got to the top floor, where we were joined by the builder, a Mr. Colls. I suppose the staircases up to the last flight but one were of stone, but from the top of this last flight there was an arrangement for dropping a folded iron ladder which, opening by its own weight, would in case of fire give access to the floor below. Mr. Colls, in a quiet, mechanical way, just to show the perfection and simplicity of the arrangement, opened the trap-door, and had taken hold of the ladder, when Mr. Lehmann from a little distance off said in a commanding and serious tone, 'Stop! It is above all things necessary that I should understand the working of the arrangement.' He then placed himself carefully where he could have a perfect view of the procedure, and, Mr. Colls having the ladder ready in his hand, Mr. Lehmann gave the word 'Now!' Mr. Colls thereupon let go, but the machinery did not work. The ladder was to fall easily when he let go, but it did not move; nor did a slight shake or two even effect the desired result. Mr. Lehmann looked on solemn and expectant, and after a little time said, 'Remember, the flames are roaring and raging around us.' Thus urged, Mr. Colls shook and shook again, all without result, till at last, when it was evident that it would not work at all, Mr. Lehmann cried out, still looking on, 'Great Heaven, this is death!' Mr. Colls remained perfectly serious, and the whole incident, though I have imperfectly described it, was irresistibly funny."
CHAPTER XI – Brief mentions of Wilkie and Charles Collins in two letters from Anne Procter (pp165-167, 170-172)
The Chorley referred to in this and the next letter was Henry Fothergill Chorley, the musical critic of the Athenaeum. Fryston was Lord Houghton's place in Yorkshire.
"32, WEYMOUTH STREET, PORTLAND PLACE,
"Feb. 24th, 1867.
"MY DEAR NINA,—You no doubt picture to yourself your friends looking all handsome, well dressed, and engaged in a continual round of delight, poets at our feet, painters longing to paint us. Nothing of the sort. Half the people have colds and some influenza; and altho' the prospect of Lent has given us some parties, they have not been worth much. I went on Valentine's Day to Mr. Chorley's. Only Peeresses dined, with a few men to do the agreeable. I found only the women and Chorley. Lady Molesworth in a red velvet jacket. Each of the ladies, six in number, found a Valentine upon her plate—a poem written by Chorley. He never treated me in that way. Sullivan played, and there was a whist-table. I shall always go, but people will not go to see others play at whist. About six people came in the evening. People are not easy to get; for instance, eighty folks came to me last Wednesday. They had only the free use of their tongues, and they were content. On Wednesday, 27th, I am again at home. Mrs. Benzon was poorly, and Mr. Frederick Lehmann writes me a note about a white tie! If he had come he would have made the acquaintance of Matthew Arnold. Dante Rossetti came early, and we had a nice long talk together. My husband was as bright as possible, and chirped about amongst the young ladies. Charles Collins is no better. He still keeps his bed. Wilkie, of course, did not come. He had dined out, and had smoked; so, altho' some men who had dined at the same house came, he did not. Saturday, 23rd, he was off to Paris. I tried to frighten him about Charles Collins, but in vain…Your admirer, Mr. Forster, is away at present. Macready and his wife have been at Queen's Gate House for a week, and a great bore they have been. He is grown old, fat, and stupid. Have you read Swinburne's poems? They are charming; a very few, perhaps six, not readable. One, a Ballad of Burdens, is perhaps the finest, and a Hymn to Proserpine beyond my powers of praise.
"Yesterday was like summer; we wanted parasols, and sat without fires. To-day it rains, and is cold and dull. . . . I am sorry you do not send your two boys to some boarding-school. You make such a great sacrifice in leaving England that it is a pity to let anything interfere with your recovery. I am so nervous myself that I cannot bear the noise and restlessness of children beyond a certain time. We have had all our dresses sloped away and look like extinguishers; but I have had a short dress made. Petticoat and sleeves and upper part of body blue corded silk, then over it a short black satin skirt, the whole trimmed with black lace and bugle trimming. I assure you it looks very well indeed. I have copied out for you a list of the people who were here at my first party, and will also send you a list of the second. For small people should not attempt anything after Easter. I had the front drawing-room door taken off and a piece of net nailed across. It looked pretty and made it cool. The C.-J.* had dined at Chorley's. Millais tells me he has several pictures that will be ready for the R.A. Wilkie tells me his play 'Armadale' will be in five acts—last a whole evening. If it is a success in Paris it will be played here in England, and how badly! How rich you and Mr. Lehmann will be—you, who have always your house full, and where the wine flows like a river, must be saving a fortune.
"I shall stop now; perhaps Browning will tell me some news. None. He talked only of what the maids call his-self. . . . What an affair Cole, C.B., has made of the French Exhibition! You will have heard what Bismarck said, speaking of the various advantages countries had had—Russia one thing, Prussia another. He gave France the Exhibition. Mrs. Cole and the Miss Coles have lodging and food provided for them by us, in fact.
"Your sister looked so pretty at our house!
"I am ashamed of my stupid letter, but I have done my best.—Yours aff.,
"ANNE B. PROCTER.
"B. C. sends his love."
*Sir Alexander Cockburn.
….
Here follows a letter to my father
"ESSINGTON'S HOTEL, MALVERN WELLS,
"August 2nd, 1870.
"MY DEAR. MR. LEHMANN, —I have a way of thinking of you and your dear Wife, and now in this beautiful quiet place you are more than usually in my thoughts. I know that you must be anxious about this war in which many of those you love must be engaged. I think of little else. I suppose that being so far away from the business of life fighting seems like murder. Tell me what you think about this quarrel. You perhaps do not know that my forefathers were German—I trace my descent from Scheffer the Painter, and bear his Crest, a greyhound. At the time when foreigners were persecuted in England we altered our name to Skepper. I proved my relation to the great man to the satisfaction of Watts of the British Museum. After this piece of family history you will see that I must be for Germany. How far my love for the family Lehmann completes this we will not inquire. And Nina—where is she? I pass a very quiet life here, being almost entirely out of doors. Edith is carried up on a Donkey, and the old lady is still good for six or eight miles. We have a pretty garden half-way up one of these hills, where we sit and work or read under some Cherry-trees. We rise at seven and go to bed at ten. Edith is wonderfully well, and we are counting the days that are left with great care. The Hills are beautiful and the gorse is in full bloom. The Hotel is a quiet little place; we can only receive four sets of people. We are mainly clergymen and Doctors—not your fashionable London Doctor who makes love to his patients, but the old one, who only took your money—not your heart.
"And Wilkie? No, I will not speak to you of him, because you will then revenge yourself by writing about some wretched woman.
"On the l2th we go home. My husband is very dull; altho' he likes quiet, still he misses the small excitement my presence gives his home.
"The people here are very simple. Some complaint was made at Grt. Malvern about the small quantity of water furnished to each house, one man saying that the water cost as much as beer would. A member of the Council said what he advised was—not to dig for wells or bring some water into the town, but put your trust in Providence!
"The Princess Christian is here, and went to a Flower Show. They wished to fire some cannon or guns, but having neither, borrowed the blacksmith's anvil and beat a welcome on it.
"I shall be so much pleased if you will write me a. few lines, telling me about yourself, your wife., and your children. I have been thinking of Mamie [Dickens] so much; she wrote me word they would leave Gad's Hill on the lst.* That making a new home is dismal work. I don't think I ever can make you believe how much I like my shawl. I have made many friends (enemies) unhappy and jealous.—Your grateful and affec. old friend,
"ANNE B. PROCTER."
*Charles Dickens died on June 9th of this year.
CHAPTER XIII – A mention of The Woman in White in a letter from R C Lehmann (pp206-207)
I find in a letter I wrote at the time the following description of my experiences [This letter is written to my mother, and is dated May 13th 1861.]:—
". . . In fine weather this place would be a paradise. As it is, we are in a very fine old house full of curiosities, a splendid library, and Sir Edward B.-Lytton. Yesterday it rained mercilessly all day; we read, talked, shivered, ate, and drank. After dinner Sir Edward was very entertaining. He passed all the principal orators of both Houses in review—Derby, the late Earl Grey, Bright, Disraeli, and Gladstone. He gave us his opinion of Louis Napoleon, anecdotes of Madame de Stael, Richard Owen, Fourierism, and an account of his experiences at Cannes with Lord Brougham, which would have made you die of laughing. Then suddenly he burst out into a splendid recitation of Scott's "Young Lochinvar." He thought the "Woman in White" great trash, and "Great Expectations" so far Dickens' best novel.
CHAPTER XIV – An anecdote about Henry F Chorley involving Wilkie Collins taken from Fred Lehmann's manuscript 'Reminiscences' (pp232-234)
"In his later days poor Chorley became very feeble, and used often to forget where he was, and to imagine when dining out that he was dining at his own house.
"On one occasion, when Charles Reade, Wilkie Collins, and others were dining at our house near Highgate, a curious incident happened. When Chorley arrived before dinner he showed that he was not quite at his ease by saying to my wife, 'Dear friend, where am I?' To which she replied reassuringly, ' Oh, Mr. Chorley, you must consider yourself at home.' I take the following amusing account from a letter written at the time by my wife:
"'At last Chorley didn't in the very least know where he was, and again asked me confidentially if I could tell him. I said he was at Woodlands. He said, "Where's that?" During dinner he appeared to have settled it in his own mind that he was at home; consequently he kept on ringing the bell, giving Martin all sorts of orders, and calling him Drury (his own man's name). He was quite vexed with me for ringing once and giving an order myself. At the end of dinner he tottered up, held on for a moment as if the chair was a mast and he was crossing the Channel, asked me to be good enough to take care of his guests for him, and particularly to see that Mr. Collins got what wine he liked, feebly said "Drury," whereat Martin took his arm—and so vanished to bed. He was all right the next day, and is right now and most delightful, like his fine, bright old conceited self again. To-night we have a dinner-party in his honour, Charles Reade, Tuckie, Wilkie Collins, Mrs. Procter, Mr. Bockett, and one or two others.'
"Next day. 'I told you in my last letter about the dinner we had arranged for Chorley. When we sat down, his delusion of being at his own table came on again. We were all known to him except Mr. Bockett. I saw him now and then puzzling over Bockett, unable to account for Bockett, but in his old-fashioned, chivalrous way with the greatest stranger, sending all the dishes round to Bockett, pressing things upon him. "Take the champagne to Mr. Bockett, please," &c., &c. After dinner, when Wilkie was proceeding to light his cigar, Chorley at once interfered, declaring that he never allowed smoking in his dining-room. There was, I believe, a little scene, but matters were amicably arranged afterwards. Afterwards, in the music-room, Chorley asked me how his dinner had gone off, was it good? Then he said, "I shall certainly ask Mr. Bockett again, he's ver-r-y nice." "But," said Kitty, "have you ever seen him before?" "Well," said Chorley, meditating, "no—but then" (with an important little snigger) "this little dinner of mine has been a complete ——" perhaps he meant a complete surprise to himself, but he waved off the end of the sentence. Every now and then he quite recovered himself, and told us how confused he had been. During one of these intervals he went up to Wilkie and most touchingly apologised to him, but in a short time again he would ring the bell and think himself at home.'"
---
From Memories of Half a Century by R. C. Lehmann M.P., London 1908
---
go back to Wilkie Collins front page
visit the Paul Lewis front page
---
All material on these pages is © Paul Lewis 1997-2007
---