1896
The Art of Not Posing - an Interview with Napoleon Sarony1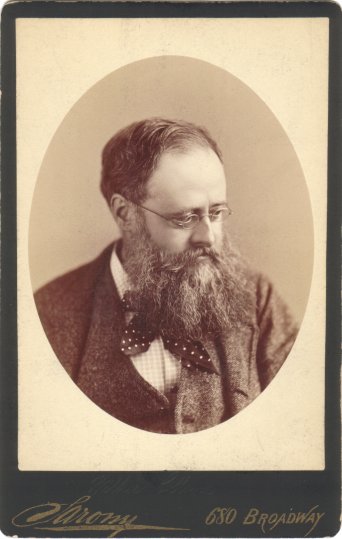 "It is evident, therefore, that many can be photographed to look naturally only by means of a snapshot, a picture taken when the sitter doesn't know it. And therein lies the used of the art of not posing. The shot must be made by a sharp-shooter, for the game cannot be bagged by a careless sportsman. To seize the opportunity when the unconscious subject is at his best--there's the test of the expert. When Wilkie Collins came to me, I discerned a peculiarity of facial expression when he talked about his own books, which was most interesting; so, while he kindly answered a question or two for me about his "Woman in White," I made a quick exposure, feeling that I had taken the great novelist at his best.2 And so it proved. When he returned to England, he wrote to me: 'You have taken just the sort of photograph I like. Those taken of me over here are perfect libels, but I feel like giving your pictures to all my friends.'"3
---
Napoleon Sarony (1821-1896) famous New York society photographer active from the 1860s until his death. Collins sat for him at least once during his stays in New York in 1873-1874.
1 This interview was conducted by Gilson Willlets and the paragraph above is in direct quotes from Sarony himself. It was published in The American Annual of Photography dated 1896.
2 The image is not certain but may well be the one shown here with Collins looking down at a book. Other Sarony images.
3 The letter in which Collins says this is not identified. The closest is this letter to Sarony of 19 March 1887.
As for your portraits of me, I dare not ask any more. The glorious photo which I send with this shall be registered - I am in such terror of it's being lost. One more copy is all I possess. When ladies find their way in here, and want my photograph, I open my repository, and try to put them off with some of the later photographs done of me in England. They all discover other photos hidden underneath - all say, "What have you got there?" - all snatch out Sarony, and flatly refuse to take any other portrait. I tried to save one copy of the other day from a comic actress who was here. She had got the photo face downwards - I seized her hand - and said, "For God's sake don't look at that; it's something indecent!" She instantly answered: "Then, I must certainly look at it!" - and so got the portrait.
I think I must send to you - by book post – the three last portraits done of me in England. If you can see any resemblance between them - and, excepting the profile, any vague sort of likeness to me - it is more than I can do. If they prove nothing else, these odd productions do plainly show that photography is not a mechanical art - but does depend like other arts on the man who exercises it.
I make my exit - with a hundred things more to say. My recent illness has left heaps of unanswered letters, and arrears of literary work - and Time flies faster than ever. When you receive the photos by book post, you will discover how damnably sly I am in sending them. "Poor Wilkie! I can not leave him with such wretched portraits as these. Though he is 13 years older since I 'took him', he must have a few more of "my likenesses." That is the idea - and the commentary is, "Fie, for shame!"
---
---
go back to Wilkie Collins front page
visit the Paul Lewis front page
---
All material on these pages is © Paul Lewis 1997-2008
---