1897
The Compleat Novelist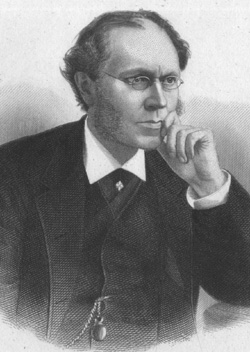 James Payn (1830-1898) was a novelist and friend of Wilkie's. They collaborated on a letter about copyright in Chamber's Journal and Payn dedicated his novel Gwendoline's Harvest (1870) to Collins. This short anecdote is part of a long piece on how to write a good novel in Punch. Published after Collins's death - and shortly before Payn's - he reveals what he did not mention in relation to The Moonstone in his earlier reminiscence. Although Payn talks of 'the vanity of youth' he was in fact only six years younger than Wilkie and was aged 38 when The Moonstone was published.
---
At all events, whether the ending is good or bad, it ought to be concealed. There are some readers indeed who are so unprincipled as to look at (what used to be) the third volume first, just as children cannot keep their hands from the dessert when the soup is on the table; but this conduct is contemptible. Wilkie Collins thought it criminal. I shall never forget his dismay when, in the vanity of youth, I boasted to him of how I had guessed the secret of "The Moonstone" at an earlier date than he had intended.
p636.
---
'The Compleat Novelist' by James Payn Punch IV No.84 December 1897 pp633-640.
---
go back to Wilkie Collins front page
visit the Paul Lewis front page
---
All material on these pages is © Paul Lewis 1997-2007
---