1924
The Truth at Last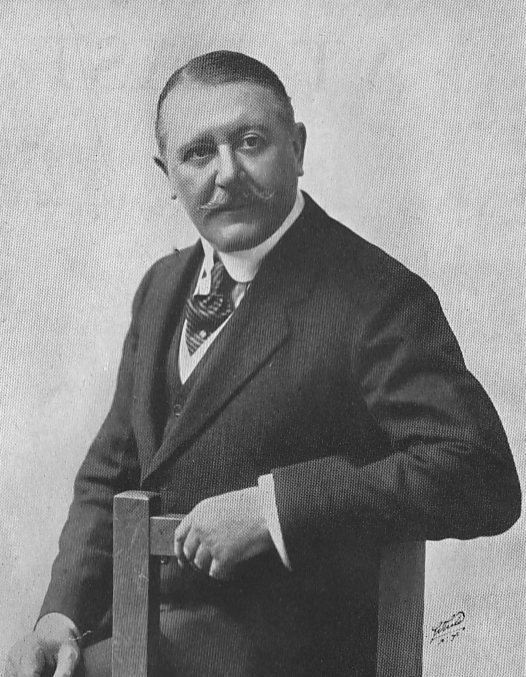 Sir Charles Henry Hawtrey (1858-1923), a comic actor and theatre manager, gives an apparently eye-witness account of the first night of Wilkie's short-lived play Rank and Riches at the Adelphi on 9 June 1883. Hawtrey was not in the play (though some accounts wrongly say he was) but he appeared in its successor Camille which was hastily put on to replace Rank & Riches which was taken off on 16 June after just six performances. Camille did little better, surviving just seven nights. Hawtrey is not a completely reliable witness - putting the month at April and wrongly giving the title of the replacement play as La Dame aux Camelias. Somerset Maugham, introducing his autobiography, says "He was by passion a racing man and only by necessity an actor. I think he forgot the name of half the characters he played, but never that of a horse he backed." This extract concludes with Wilkie's own comment on Hawtrey's acting in Camille.
About this time, April I think it was, Edgar Bruce took the Adelphi Theatre and produced a play by Wilkie Collins called Rank and Riches, in which Miss Lingard played the principal character. Bruce was very confident about the success of this play, and told me several times that Wilkie Collins had never made a failure in his life with his plays. I do not remember very much what it was about, but I know G. W. Anson played what was called a "bird doctor" in it, and he had his pockets full of bird seed, which he scattered about. The play had not got through the first ten minutes or quarter of an ho8r, before a most terrific uproar arose. It did not at all please the audience, who were very rough in those days when they were not interested or amused, and they shouted and hissed and booed, and it was with great difficulty that the play could go on. Poor Miss Lingard was reduced to tears, and eventually the curtain fell at the end of the first act toa discordant howling, hooting and hissing, with tremendous counter-cheering from the partisans of Wilkie Collins and Edgar Bruce. I had never witnessed anything like this before, and I must say it amused me hugely. I wished it would go on, never thinking of course that it was a brutal thing to wish, as i did not fully realize the agonies the poor people on the stage were suffering.
Anson came forward and made a short speech, begging at last for courtesy for Miss Lingard. But the audience contained some truculent folk and they began the uproar again, when Anson wound up by shaking his fist and telling the audience that they were a "lot of damned cads"-- an unfortunate error on his part, however just his cause, as subsequently whenever he appeared at any first night afterwards, he was greeted with storms of yells and boos; so much so that he eventually left England and went to Australia to work there. He was a very fine character actor, especially in rough parts, but I think he was a pretty inferior stage manager, from what I can recollect of him.
Well, Rank and Riches very soon came off, and Edgar Bruce revived La Dame aux Camelias at the Adelphi, with Miss Lingard in the principal part...George Alexander, a young actor then and a charming jeune premier, played Armand, the principal part, and I was cast for the second, which was quite small. I had very little to do but was on during the whole of the death scene, which was very trying. Anson, being stage manager, could put himself where he liked, so stood with bowed head and folded arms with his back to the audience throughout the whole of the scene, so that he did not have to bother to portray and emotion beyond that shown by the curve of his back. Unfortunately for me, I had to face the audience, looking at the dying heroine. It was this remarkable performance of mine--for a I did not muscle of an sort or kind and kept rigidly still with my eyes fixed on Miss Lingard--that caused Wilkie Collins to send a message to Alexander to say, "For God's sake tell the boy with the wooden face to turn his back to the audience!". But, alas!, I was not allowed to do this. But I know that I caused an enormous amount of amusement to the few people who came to see the play.
The Truth at Last, Thornton Butterworth, London [1924], pp.109-111.
---
go back to Wilkie Collins front page
visit the Paul Lewis front page
---
All material on these pages is © Paul Lewis 1997-2013
---