1881
Letter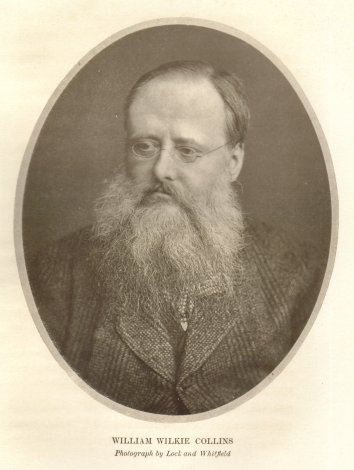 This letter is probably written to the literary scholar Henry James Nicoll. He wrote a book Landmarks of English Literature (1883) and may have been asking Collins for information to be used in that.
---
London
28th November 1881
Dear Sir,
I have been away from London – and I have had no earlier opportunity of answering your letter than this.
My answers to your questions are as follows:
1. I was born on the 8th January 1824, in New Cavendish Street, London.
2. The later editions of "Men of the Time" contain a Memoir of me, corrected by myself. There is really nothing of any interest to the public to be added to the few facts mentioned in that publication. My visit to the United States of America in the autumn and winter of 1873-1874 – and the extraordinary kindness of the welcome offered to me in that great country – will be a subject of grateful remembrance to me as long as I live, and may perhaps be mentioned in your work as one more proof of the warm appreciation of modern English Literature in America.
3. My only anonymous writings have been contributed to "Household Words" and "All The Year Round," in the form of short stories and sketches. The best of these have been already /re/published (and acknowledged) in the collections called, "After Dark" (Smith & Elder), and "The Queen of Hearts" (Chatto and Windus).
4. The articles written about my novels – abroad as well as at home – are too numerous to be referred to. I have not kept any of them by me – and I regret to say that my memory does not enable me to refer you to dates and titles. As to biographical notices, I can only answer for the correctness of the Memoir already mentioned. In one word, the best part of my life is in my books.
Pray excuse a letter written in great haste, so as not to keep you longer waiting.
Vy truly yours | Wilkie Collins
To
Henry J. Nicoll Esqre
---
This letter was written to
---
go back to Wilkie Collins front page
visit the Paul Lewis front page
---
All material on these pages is © Paul Lewis 1997-2007
---