1888
Mr. and Mrs. Bancroft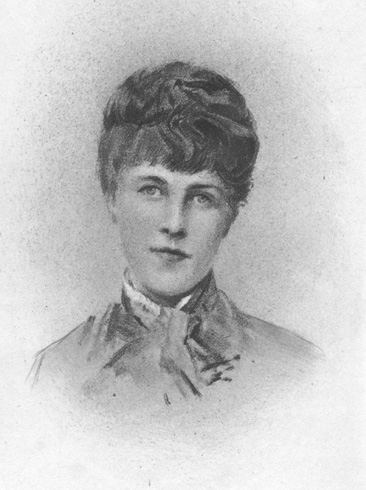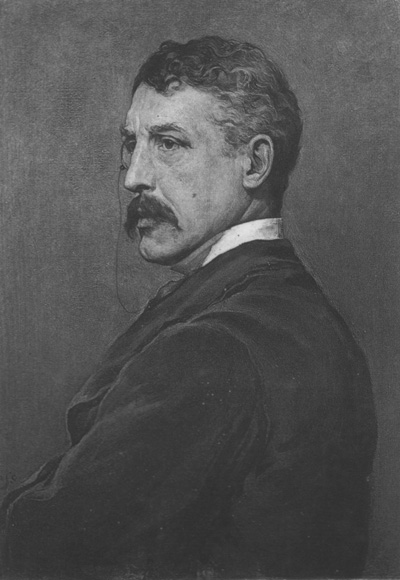 The Bancrofts – as they were known – were actors and managers who helped transform the London theatrical scene in the last quarter of the 19th century. They produced and acted in Collins's Man and Wife in 1871. They introduced reforms both on and off the stage, including electric lighting – first used in the storm scene in Man and Wife. Squire Bancroft (1841-1926) and his wife Marie Wilton (1839-1921) wrote their first book of reminiscences – which ran to two volumes – in 1888 after their retirement in 1885. It went into at least eight editions in three years. These extracts include all the Wilkie Collins material. The book is the only source for the letters they printed.
---
As the summer advanced, we had, of course, it is needless to tell, bestowed many anxious thoughts upon the decision as to what should be our next performance. After wading through reams of rubbish, we heard, through Mr. Hare, that Wilkie Collins had written a drama on the subject of his successful novel Man and Wife. This we read, and at once agreed to produce it. A letter from the author, which we quote, ratifies the time we came to this decision.

August 1, 1871.


DEAR MR. BANCROFT,
Let me assure you that I feel the sincerest gratification that Man and Wife has been accepted at the Prince of Wales's Theatre. Every advantage that I could possibly wish for is, I know beforehand, already obtained for my work, now that it has secured the good fortune of addressing itself to the public with Mrs. Bancroft's introduction.
Believe me,
Very faithfully yours,
WILKIE COLLINS.'

So commenced a friendship, which it has been our privilege to enjoy ever since, with one whose masterly romances had lightened many an hour and given us infinite delight; for deep is our debt of gratitude to the creator of Margaret Vanstone, Rachel Verrinder, and Count Fosco. Wilkie Collins might, perhaps, as a novelist, be compared with Sardou as a dramatist: the smallest brick in the structure is intentionally placed, and carries many others; if knocked out, or displaced, serious results would to a certainty ensue to the entire fabric.

We resolved to commence our next campaign with a revival of Caste, and to announce the new play by Mr. Collins as its successor.

[vol I pp129-130]

…

Meanwhile, we had asked Wilkie Collins to read his long-postponed Man and Wife to the company. This he did with great effect and nervous force, giving all concerned a clear insight into his view of the characters; and, indeed, acting the old Scotch waiter with rare ability to roars of laughter. We felt the play required certain alteration which could best be made after some rehearsals, and also were impressed with the necessity to do all that was possible to deserve a success in our first new piece since the Robertson comedies; so we decided, towards this end, to aid the cast to the utmost of our power by Mrs. Bancroft agreeing to play Blanche Lundie, a bright, pretty part, but quite of a secondary order, and by Mr. Bancroft offering to appear as the doctor, an important minor rôle confined to a dozen sentences.

It may, perhaps, be as well to state here, that the first act of the play was written, and the entire drama planned, before the novel was commenced; this, we think, has been the case with more than one of Wilkie Collins's works, and in this instance may .account for the absence from his drama of Man and Wife of a character rendered so important in the :story—that of Hester Dethridge, the dumb cook.

We bestowed great pains upon the rehearsals, often having the benefit of the author's presence and assistance, which, when the play was well advanced proved of real service; he also, in the kindest way, fell in with our views and altered the second act of his play (in which the stage was originally intended to be divided into two rooms—the parlour of the inn at Craig Fernie, and the adjoining pantry of old Bishopriggs) in accordance with our suggestions, and greatly, as he generously admitted, to the advantage of its representation. In this scene we went to unusual pains to realize a storm, and I think electric lightning was then first used, as was also an effect we introduced of moving clouds.

The run of Money reached more than two hundred performances, far eclipsing all previous records of that comedy, and having served the exchequer to a greater extent than any of our productions up to that date, excepting only School. Man and Wife was then acted, for the first time, in the presence of the most brilliant audience, so far as names then known throughout the world in every art and calling went, the theatre had as yet seen assembled within its limited walls. The list would now be but a sad record—so many of them have gone away to the 'Silent Land.'
ON SATURDAY, FEBRUARY 22ND, 1873, WILL BE PLAYED

MAN AND WIFE,
A Dramatic Story in Four Acts, written by Wilkie Collins.

---

SIR PATRICK LUNDIE
MR. HARE.
GEOFFKEY DELAMAYN
MR. COGHLAN.
ARNOLD BRINKWORTH
MR. HERBERT.
MR. SPEEDWELL
MR. BANCROFT
MR. MOY
MR. COLLETTE
BISHOPRIGGS
MR. DEWAR
DUNCAN
MR. FRANKS
LADY LUNDIE
MRS. LEIGH MURRAY
BLANCHE LUNDIE
Miss MARIE WILTON. (Mrs. Bancroft.)
ANNE SILVESTER
Miss LYDIA FOOTE
MISTRESS INCHBARE
Miss LEE.
NOTE BY
S.B.B


Wilkie Collins passed almost all the evening in my dressing-room in a state of nervous terror painful to behold, and which I could not have endured but for the smallness of the part I had to play : the author's sufferings were assuaged occasionally by loud bursts of applause, which, fortunately, were just within ear-shot. Only for one brief moment did he see the stage that night, until he was summoned by the brilliant audience to show himself, and to receive their plaudits at the end of the play. Ever modest, ever generous, he largely attributed his success to the acting, and was loud in his admiration, at the final rehearsals, especially of Hare and Coghlan, Miss Foote, and Mrs. Bancroft. I take the opportunity of this note to add that the character I acted did not appear until the middle of the third act of Man and Wife, which gave me frequent opportunities at this time of seeing Desclée, who was then fulfilling an engagement at the Princess's Theatre, in early portions of some of her great parts. The impression left on my memory is that she was one of the best and truest actresses who ever adorned the art I follow.

We give a few sentences written by that distinguished critic, Dutton Cook, on the subject of this drama:

'In preparing a stage version of his novel, Man and Wife, Mr. Collins has successfully accomplished the end he had in view, and has proved himself to be a dramatist of unusual ability. His play is no confused transfer to the stage of selected scraps and scenes which the spectator has to connect and digest as best he may, with such help as he can derive from his memory of the book, but a complete and coherent work, endowed with an independent vitality of its own, and perfectly intelligible to those among the audience unsupplied with previous information upon the subject. The story, though still retaining a certain repellent element, which could scarcely, indeed, be altogether suppressed, is set forth with lucid art, while the author does not relinquish his impeachment of amateur gladiators, and the eccentricities of the law of marriage.

Man and Wife is not to be classed among the pleasant plays which have hitherto been the staple entertainments of the Prince of Wales's Theatre, in which wit and sentiment have been dexterously combined, and sketches of the quieter scenes of social life have been cleverly presented. Mr. Collins's play is a production of a more forcible if more gloomy character, with a tendency towards melodrama and a severely tragical catastrophe. Its real interest, however, and the skill with which it is constructed and represented, will probably secure for it a popularity of some endurance. It is well and tersely written, the earlier dialogues being especially noteworthy, for their point and vivacity. The play noteworthy been diligently rehearsed, and the performance exemplified the conscientious care and good taste which have invariably characterized this management.'

A country tour of the play was soon started, Charles Wyndham being engaged for the part of Geoffrey Delamayn, and Miss Ada Dyas for that of Anne Silvester, who acted with great éclat in all the leading provincial theatres. The other principal parts were admirably played by H. B. Conway—his first engagement under our management—Charles Collette, and Miss Blanche Wilton (Mrs. Collette).

Man and Wife was a favourite play with the royal family; the Prince of Wales saw it twice, and the Princess three times, between the 25th of February and the 4th of March, and again before its withdrawal on July 12th, being then accompanied by the Cesarewitch and Cesarevna of Russia.

The favour thus shown to this production on one occasion caused, indirectly, the plot of a little domestic drama.

The royal box was made by throwing two ordinary private boxes into one, and on a certain Friday night news reached the theatre that it was required for the following evening. The official in charge at the time found that both boxes had been taken—one at the theatre, the other at a librarian's in Bond Street—and that, in fact, nothing remained unlet but a small box on the top tier. Anxious, however, not to disappoint the Prince of Wales, it was decided that every effort should be made in the morning to arrange matters. The box which had been sold at the theatre was kindly given up by the purchaser, and a visit to Bond Street fortunately disclosed the name of the possessor of the other, for it had been let to a regular customer of the librarian, who represented the purchaser as a very agreeable man, who might be induced to either accept the little box on the upper tier, or to go to another theatre instead. The gentleman was a stock-broker, so a messenger was at once sent to his office in the City; when he arrived the man was told by a clerk that his master had just left—Saturday not being a busy day. After a great deal of difficulty, and through representing his errand as of the greatest importance, our invincible messenger succeeded in learning the private address, which was some miles distant, of the possessor of this coveted private box; so away he went, as fast as a hansom would take him, to the suburban residence of the hunted stock-broker, where, on his arrival, the door was opened by a maid-servant. 'Is Mr. —— at home?' 'No, sir:' 'When will he be?' 'Can't say, sir.' 'Won't he be home to lunch ?' ' No, sir; master went to Liverpool on business this morning, and won't be back till Monday.'

The door of a room leading from the hall was opened at this moment, and a portly lady appeared upon the scene.

'Went to Liverpool!' echoed the messenger. 'Nonsense; he's going to the Prince of Wales's Theatre this evening, and I've been sent to see if it's possible to exchange the box the gentleman has taken, through some of the royal family coming and wanting it.'

The portly lady now approached, and asked if she could be of any service. The messenger repeated his story, and again explained his errand. The lady smiled blandly, and said that if the small box on the upper tier was reserved, matters would no doubt be amicably arranged in the evening, if her husband, Mr. ——, was going to the theatre, so the man went away rejoicing.

At night, not long before the play began, the gentleman, who had in vain been sought so urgently, arrived in high spirits, accompanied by a very handsome lady; the attendants were eagerly on the watch for the presentation of his ticket, on which, of course, was the number of the wanted box, and our manager was in readiness to explain the circumstances, and to beg acceptance of the box reserved instead of it. The gentleman fully bore out the character given him for good-nature, and very kindly agreed to put up with the alteration.

There ended our share in the transaction, but hardly were the unfortunate man and his handsome companion left alone than the portly lady from the suburban residence reached the theatre, and asked to be shown to 'the private box that had been reserved for Mr. ——, in place of the one he had given up that evening by request, as she wished to join the party.' The lady was at once conducted there; the door was opened. Tableau! What explanation was given as to the business-trip to Liverpool we never knew, or whether the third act of this domestic drama was rehearsed later before Sir James Hannen.

Although the production did not achieve the same length of run as some of its predecessors, the receipts for the first sixty or eighty performances were on a par with previous successes. After a time a summer of unusual heat affected the theatres, and in June the fetes of many kinds given in honour of the Shah of Persia were also detrimental to them.

Having now broken the spell, as it were, and proved that we could be successful in plays widely different from those which first made the reputation of our management, we thought we might commence our next season with a revival of School, hoping for a success from it that would at least last long enough for us to find another-new work.

[vol I pp368-375]

…

In July, we wrote to Wilkie Collins to say that his play would exhaust its attraction by the end of the season, and must then be withdrawn. This was his answer to the letter

90,Gloucester Place,
Portman Square, W.,
July 17, 1873.


MY DEAR BANCROFT,
Thank you heartily for your kind letter. I should be the most ungrateful man living if the result of Man and Wife did not far more than merely 'satisfy' me. My play has been magnificently acted, everybody concerned in it has treated me with the greatest kindness, and you and Mrs. Bancroft have laid me under obligations to your sympathy and friendship for which I cannot sufficiently thank you. The least I can do, if all goes well, is to write for the Prince of Wales's Theatre again, and next time to give you and Mrs. Bancroft parts that will be a little more worthy of you.
Ever yours,
WILKIE COLLINS.

The season closed on Friday, August 1st, Man and Wife having been acted one hundred and thirty-six times.

[vol I pp382-383]

…

RESUMED
BY S. B. B.


Our production of the School for Scandal, aided greatly, of course, by the increase to the prices of admission, proved a success of the first rank, and brought us many interesting letters a few of them, from the eminence of their writers, we venture to quote. First among them is one which came almost immediately from Wilkie Collins

90, Gloucester Place,
Portman Square,
April 6, 1874.


MY DEAR BANCROFT,
I tried to call at Pleydell House yesterday, but the London distances—I was obliged to go first to South Kensington—were too much for me.

The get-up of the piece is simply wonderful; I never before saw anything, within the space, so beautiful and so complete: but the splendid costumes and scenery did not live in my memory as Mrs. Bancroft's acting does. I don't know when I have seen anything so fine as her playing of the great scene with Joseph; the truth and beauty of it, the marvellous play of expression in her face, the quiet and beautiful dignity of her repentance, are beyond all praise.

I cannot tell you or tell her how it delighted and affected me. You, too, played admirably. The "key" was, perhaps, a little too low; but the conception of the man's character I thought most excellent. I left my seat in a red-hot fever of enthusiasm. I have all sorts of things to say about the acting—which cannot be said here—when we next meet. I heartily congratulate you in the meantime.
Yours ever,
WILKIE COLLINS.

[vol I pp416-417]

…

Another novelty we hoped to have on hand was one which Wilkie Collins was engaged upon—a stage version of his extraordinary book, The Moonstone. This we looked towards as the opening play for Mr. and Mrs. Kendal and Mr. Arthur Cecil at our theatre, they having accepted engagements with us which were to commence in the following autumn.

The Moonstone, in which it was proposed that Mr. and Mrs. Kendal should act for the first time with us as Franklin Blake and Rachel Verrinder, while Mr. Arthur Cecil was to be the Betteridge, we having ourselves agreed to take the parts of Sergeant Cuff and Miss Clack (this tract-distributing, amusing spinster would have offered Mrs. Bancroft an opportunity for character-painting which was altogether removed from the range of parts she had been acting, and she resigned it with regret), was thought by Wilkie Collins and ourselves to be, perhaps, too melodramatic in its treatment for the Prince of Wales's Theatre, and better suited to follow the great success of the same author's New Magdalen at the Olympic. When this decision was arrived at, we found ourselves somewhat stranded for an autumn production suitable to the theatre and the newcomers. Nothing new appeared upon the scene…

[vol II pp62-63]

…

Equally delightful was the valued criticism of the ever sympathetic friend who wrote as follows

90, Gloucester Place,
Portman Square, W.,
January 13, 1878.


MY DEAR BANCROFT
I went to the theatre with rheumatism in my back and in my knees, and I was (I need not say how unwillingly) obliged to get home to bed after, seeing the first two acts of the piece only, but I saw enough to justify me in sincerely congratulating you and Mrs. Bancroft.

You have won a great success, and you have most. thoroughly deserved it. I have never seen you do anything on the stage in such a thoroughly masterly manner as the performance of your part in the great scene. Your Triplet was an admirable piece of acting, most pathetic and true, but the Russian (a far more difficult part to play has beaten the Triplet.

There was no mistaking the applause. that broke out when you left the scene. You had seized the sympathies of the audience.

Of the great success of the English Dora there is no manner of doubt, and I heartily rejoice in it.
Yours always truly,
WILKIE COLLINS

[vol II pp131-132]

…

FURTHER
NOTES BY
AND TO
S. B. B.


We had now ample time for reflection, and did not swerve from our intention to abandon management at the close of one more season, and to limit our subsequent responsibilities, with regard to our art, to occasional appearances as actors only. Many of our arguments were doubtless commonplace enough, as to some extent they must be in weighing any such decision. Running uphill is a delightful game, especially if you are so fortunate as to succeed in even sighting the top; but one false step there may hurl you quickly down again!

To our near friends, and to those whom we ,thought sufficiently interested in such a matter, we wrote privately before making the public announc ement of our intention. From the man replies we received perhaps the following extracts will not be without interest to the general reader…

In spite of a severe attack of illness these sympathetic lines were penned by their accomplished author:

MY DEAR BANCROFT,
Under any circumstances I should have read your letter with true interest and pleasure, but at a time of suffering and depression your remembrance of our old friendship is doubly precious and doubly dear to me. With all my heart, I congratulate you and Mrs. Bancroft on retirement from the toils and cares of a career of management, which will be remembered among the noblest traditions of the English stage.
Always truly yours,
WILKIE COLLINS.

[vol II pp384-386]
---
From Mr. and Mrs, Bancroft On and Off the Stage London 1888
---
go back to Wilkie Collins front page
visit the Paul Lewis front page
---
All material on these pages is © Paul Lewis 1997-2006
---