WHERE WILKIE LIVED
Childhood -- 1830-1838



In 1830, when Wilkie was 6, the Collins family moved from Hampstead back to London. The move is recorded by Wilkie Collins in his biography of his father Memoirs of the life of William Collins, Esq. R.A.

"During the summer of this year the painter again changed his place of residence. The inconvenience of his distance from London and London friends, combined with many disadvantages attaching to the accommodations of the house he had occupied since his return from Boulogne, had inclined him for some time past to resign all ideas of settling definitely at Hampstead, and to contemplate removing, as his friend Wilkie [David Wilkie the artist after whom Wilkie was name] had recommended him to do, nearer kensington and to the metropolis. This project he accordingly executed, by taking a house at Bayswater; where he obtained a more commodious painting room than he had occupied in his former abode, and where he found himself situated at a convenient distance from "London streets," and placed within half an hour's walk of the residence of his friend Wilkie."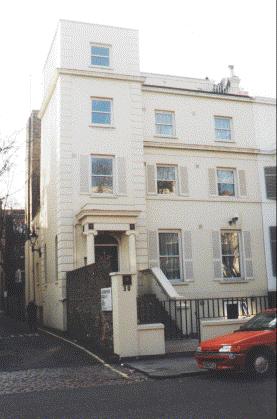 The house the Collins family moved to was at 30 Porchester Terrace, Bayswater. It runs north from Uxbridge Road on the north side of Hyde Park. It was a street of large houses with gardens. Contemporary records show that - unusually for this time - the house numbers in Porchester Place were arranged with odds on one side and evens on the other. Many of the original villas are still standing and the numbers appear to be unchanged. So the present number 30 is almost certainly the house where the Collins family lived for eight years. Sadly, this fine Victorian villa has now been rather tastelessly modernized. The appearance has been further degraded by the installation of numerous security devices. It seems to be owned by a foreign embassy.

John Linnell, an artist who was a friend and contemporary of William Collins, lived a few doors away and the two families, with children of similar ages, became close. One frequent visitor was David Wilkie who used to sit the young Wilkie on his lap and draw barnyard animals for him. William was often away on painting assignments but when at home he tried to imbue a sense of holiness and piety into his sons. William was a very high church protestant and visits to church were frequent. On 26 November 1831 he wrote to a patron and churchman Rev. R A Thorpe "Of the two scourges now affecting us, [cholera and the Reform Bill riots] I know not which is the worst; but I do know that we have fallen into the hands of God in both cases, and not before we deserved it."


The letter was written four weeks after rioters had set fire to the bishop's palace in Bristol after bishops were blamed for the defeat of the the Reform Bill in the House of Lords on 8 October by 41 votes. The Bill would have altered the composition of Parliament sweeping away the old 'rotten boroughs' which elected MPs despite having few electors, redistributing their seats to the counties and newly growing towns, and widening the franchise by about 50pc to include most of the middle classes. William, like most of his friends and patrons, was a Tory and opposed to the Bill.

It was finally passed on 4 June 1832. Hyde Park was then, as it is now, a place for political demonstrations. In a letter to his friend William Winter, written in 1887, Wilkie describes how his father had to place candles in all the windows or risk having them smashed by a crowd which had left the Park after celebrating the passing of the Bill.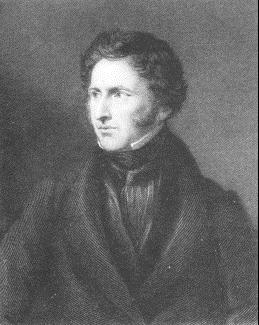 "In the year 1832 when I was eight years old, my poor father was informed that he would have his windows broken if he failed to illuminate [place candles in all the windows] in honour of the passing of the First Reform Bill. He was a 'high Tory' and a sincerely religious man - he looked on the Reform Bill and the cholera (then prevalent) as similar judgements of an offended Deity punishing social and political 'backsliding'. And he had to illuminate - and, worse still, he had to see his two boys [Wilkie and his younger brother Charles] mad with delight at being allowed to set up the illumination. Before we were sent to bed, the tramp of the people was heard in the street. They were marching six abreast (the people were in earned in those days) provided with stones...They broke every pane of glass in an unilluminated house, nearly opposite our house, in less than a minute. I ran out to see the fun, and when the sovereign people cheered the Reform Bill, I cheered too."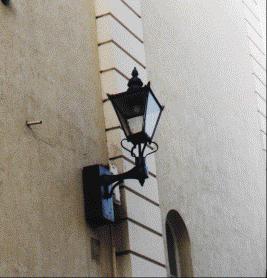 It was at Porchester Terrace that Wilkie's uncle - William's younger brother Francis - died on 5 October 1833. He was soon followed by Wilkie's grandmother - William's mother - at ten past one in the morning of Sunday 29 December.

Although William normally travelled alone when seeking out subjects for his paintings or visiting his many patrons, in September 1834 he took his family with him on a tour of Wales. Shortly after their return, on 12 January 1835 Wilkie started attending the Maida Vale Academy, off the Edgware Road. Although the school was nor far from his home, he boarded and at the end of the year he won first prize - a two volume edition of Essays Moral and Political by Robert Southey (or possibly Selections from the prose works of Robert Southey...chiefly for the use of Schools). He kept the book all his life and it was sold with the rest of his library in 1890 after his death. In the school vacations his mother, Harriet, kept him busy. In one fortnight in July he visited a Panorama, played and sailed boats in Kensington Gardens, went to the Zoological Gardens in Regent's Park, had visits from children, and stayed the night with friends.
But the biggest adventure was yet to come. It was from this house in Porchester Terrace in September 1836 that the family embarked on a two year journey to the continent to see the art wonders of Italy. Wilkie was later to claim that on that trip he lost his virginity to an older Italian woman. The story emerged in a letter written by Charles Dickens to Georgina Hogarth, his sister-in-law and close confidante, on 25 November 1853 during a trip to the continent with Wilkie and their friend Augustus Egg. The passage was omitted from early editions of Dickens' letters.

"He [Wilkie] gave us by the bye, in a Carriage one day, a full account of his first love adventure. It was at Rome it seemed and proceeded, if I may be allowed the expression, to the utmost extremities - he came out of it quite a pagan Jupiter in the business. Egg and I made a calculation afterwards, and found that at this precocious passage in his history, he was twelve years and some odd months old."
In fact, the Collins family arrived in Rome on 7 February 1837, the day before Wilkie's thirteenth birthday. They stayed there for three months before travelling to Naples, returning to Rome in February 1838, when Wilkie was 14, leaving again at the end of April before returning to England.

What is certain is that he learned Italian, a love of continental cooking, and a deep appreciation of art. In 1862 he wrote to a French correspondent

"At the age of thirteen, I went with my father and mother to reside for two years in Italy -- where I learnt more which has since been of use to me, among the pictures, the scenery, and the people, than I ever learnt at school."
One high spot of the trip for Wilkie was meeting the man who had been a servant of Byron's. Beppo was hired in Venice as cook and also acted as unofficial guide to the Collins family.

The family returned from the continent on 15 August 1838. The house at Porchester Terrace was no longer available and they moved to 20 Avenue Road.

Porchester Terrace 1.10
13 February 1999

---
Forward to 20 Avenue Road
Back to 11 New Cavendish Street

Back to list of addresses

---
This piece draws heavily on information in four key biographies of Wilkie Collins by Ellis, Robinson, Clarke, and Peters.
---
All material on these pages is © Paul Lewis 1996-1999
---