1850 - age 26
Painting by Sir John Everett Millais (1829-1896), a lifelong friend of Wilkie Collins.
Oil on panel, 10.5 in. x 7 in. (267 mm x 178 mm).
The portrait is currently on display at the National Portrait Gallery.
This image is courtesy of the National Portrait Gallery which holds the copyright in it and forbids reproduction in any form without permission.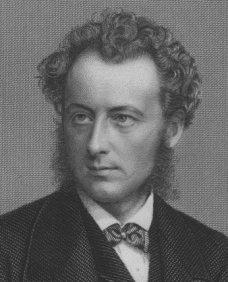 This fine engraving of Millais probably dates from around the time he painted the picture of Wilkie. A chalk drawing by William Holman Hunt dated 1853 shows him looking very similar.
In the biography of Millais by his son John Guille Millais, the portrait of Wilkie is given a date of 1856.