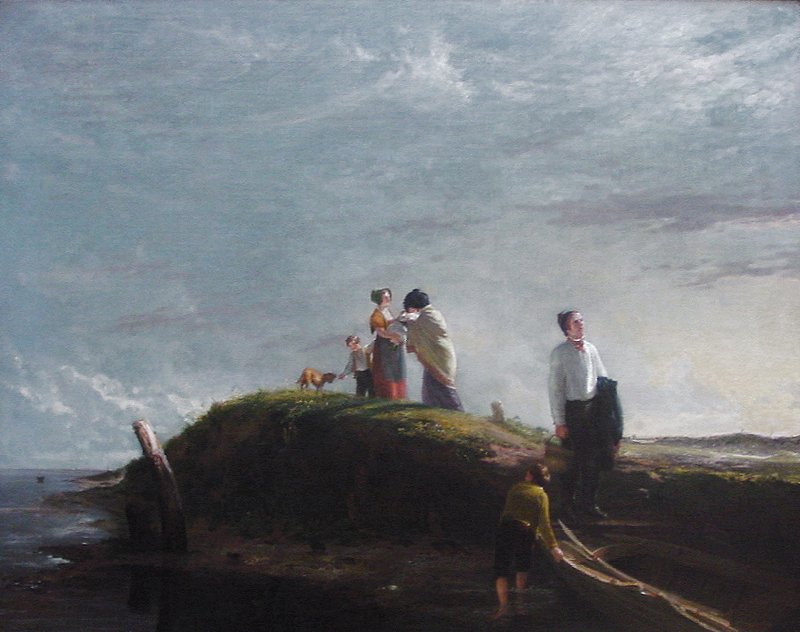 The Reluctant Departure
Exhibited Royal Academy 1815 cat.29. Bought by J Carpenter for £48-15s
Currently in the Birmingham City Art Gallery


In 1815 Collins exhibited three pictures at the Royal Academy and two at the British Institution. In Memoirs Wilkie says of this painting.

'In "The Reluctant Departure," the incident of a mother taking leave of her child as it lies in the nurse's arms. ere she descends to a boat in the foreground, which a fisherman and his boy are preparing to push off from the shore, is treated with singular boldness and simplicity of effect. The drawing and action of the figures, the painting of the water in the foreground, and of the bank rising beyond it, with weeds and broken ground just visible beneath, in shadow, and the depth and harmony of tone thrown over the whole composition, combine to make this picture a fine example of the painter's careful observation of Nature and industrious study of Art.' Memoirs I p.69-70.

The picture is sadly rather dirtier now than it presumably was then. But something of that can be seen in this detail.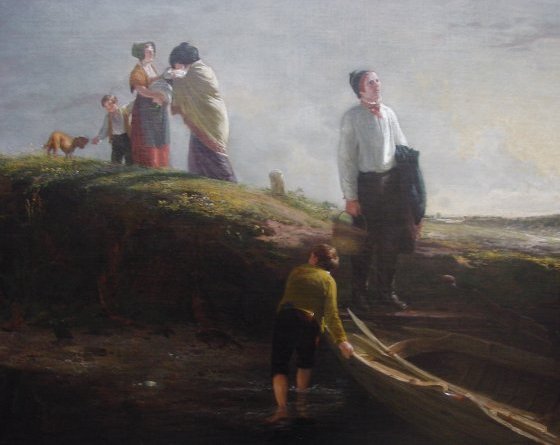 ---
---
All material on these pages is © Paul Lewis 1996-2002
---