Boys Fishing
1814
Etching 1820: artist's proof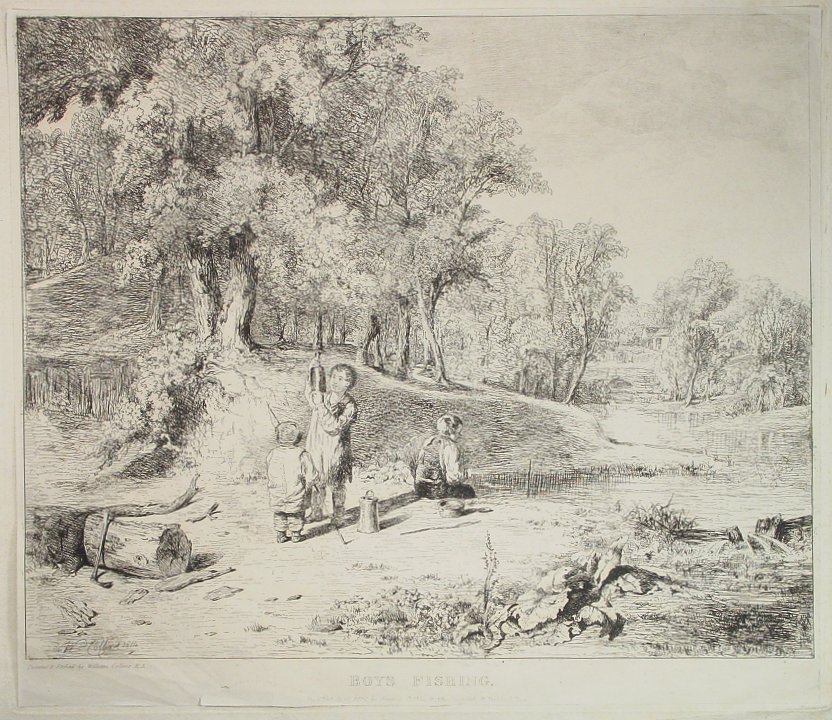 Boys Fishing Artist's proof on India paper. Signed and dated 1814.
Published April 1820 by the artist's brother Francis Collins.
Although this etching is clearly of a painting signed by William and dated 1814, no record of the original can be found. It is not mentioned nor listed in Memoirs, the biography by his son Wilkie Collins, though this etching and the mezzotint version are listed (II p353).


BOYS FISHING
Published April 1820 by Francis Collins 11 New Cavendish St Portland Place

Painted & Etched by William CollinsR.A.

Artists Proof on India paper by Collins
Enhanced image of a pencil inscription on the back of the print
---
go back to William Collins front page
go back to Wilkie Collins front page
visit the Paul Lewis front page
click on the postbox
to e-mail Paul Lewis
---
All material on these pages is © Paul Lewis 1996-2002
---