Strand on the Green
Strand on the Green is barely a kilometre long. But it is one of the most popular and beautiful short walks along the River Thames with three pubs, two restaurants and a café. It runs from Kew Bridge in the west along the river under the railway bridge to the dog leg where Grove Park Road begins and Strand on the Green ends.
In the picture below Strand on the Green is the diagonal path running from top left (NW) to bottom right (SE). It begins as a road from Kew Bridge, then divides into Thames Road, formerly known as Back Lane, which takes the traffic behind Strand on the Green. That leaves Strand itself as a quiet walk (cycles prohibited, feel free to shout at those you see) along the tidal river. In this image the tide is shown about half up and rising. A full spring tide will flood the footpath but quickly drain out to leave just a narrow channel of water between Strand on the Green and Oliver's Island in the middle of the river. Once a barge factory, the island and the river around it is now home to Canada geese, cormorants, grebes, herons, mallards, wagtails, coots, swans and, in season, seagulls.
Click here to check the tide for the next seven days at Kew Bridge.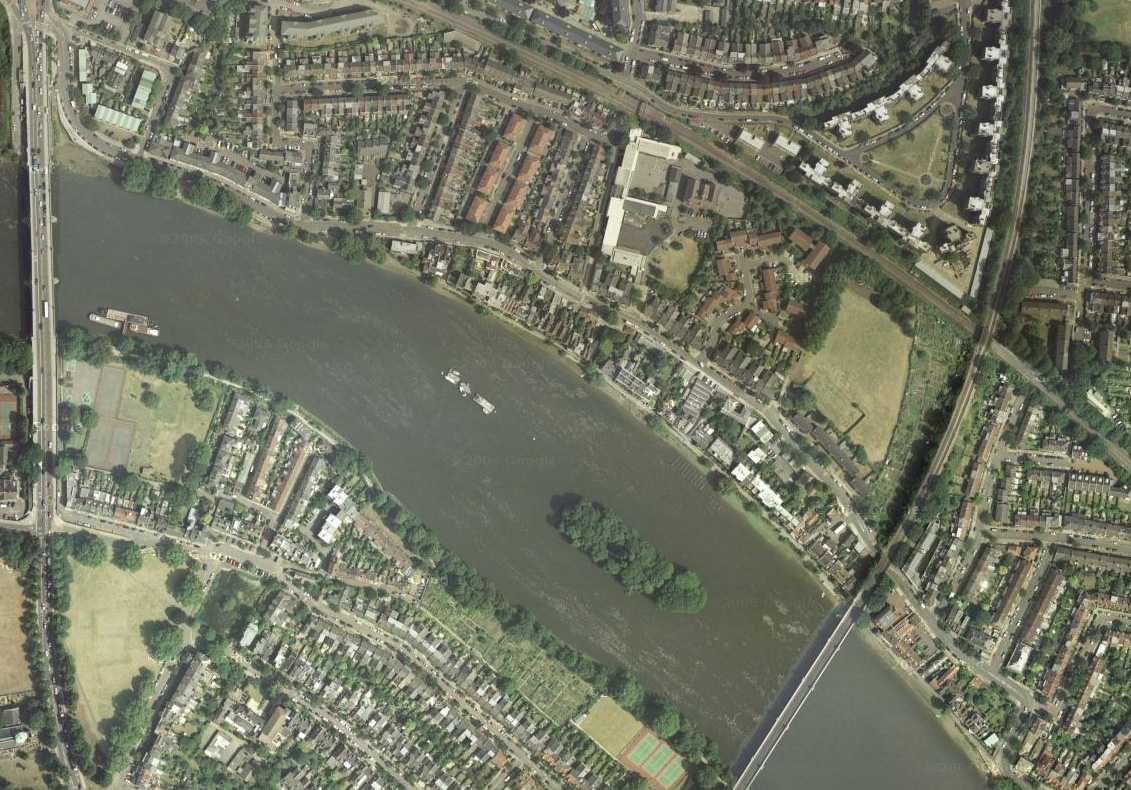 ---
Back to Strand on the Green front page

visit the Paul Lewis front page
---
All material on these pages is © Paul Lewis 1997-2007
---